On a public holiday eve a couple of months ago, the group of us gathered over at Tong Lok for dinner. It's been close to a year since everyone gathered and time doesn't seem to make much of a difference.
We are s
till as diversely and openly opinionated over food, st
ill as indecisive over date & dinner venue,
just as confusing over transportation arrangements (I seriously wonder how does C dearest managed to get us through from point A to B for every team building event), always
as adorably competitive, forever
love jesting with each other &
still have
ginormous
appetites & thunderous
laughter.
The best thing in life is felt by the heart and our mouths - so without further ado, let's go to the food!
Salmon Sashimi
A few slices were missing from this plate because we couldn't wait for a pic. We probably polished at least 5 plates. It's very fresh and highly recommended!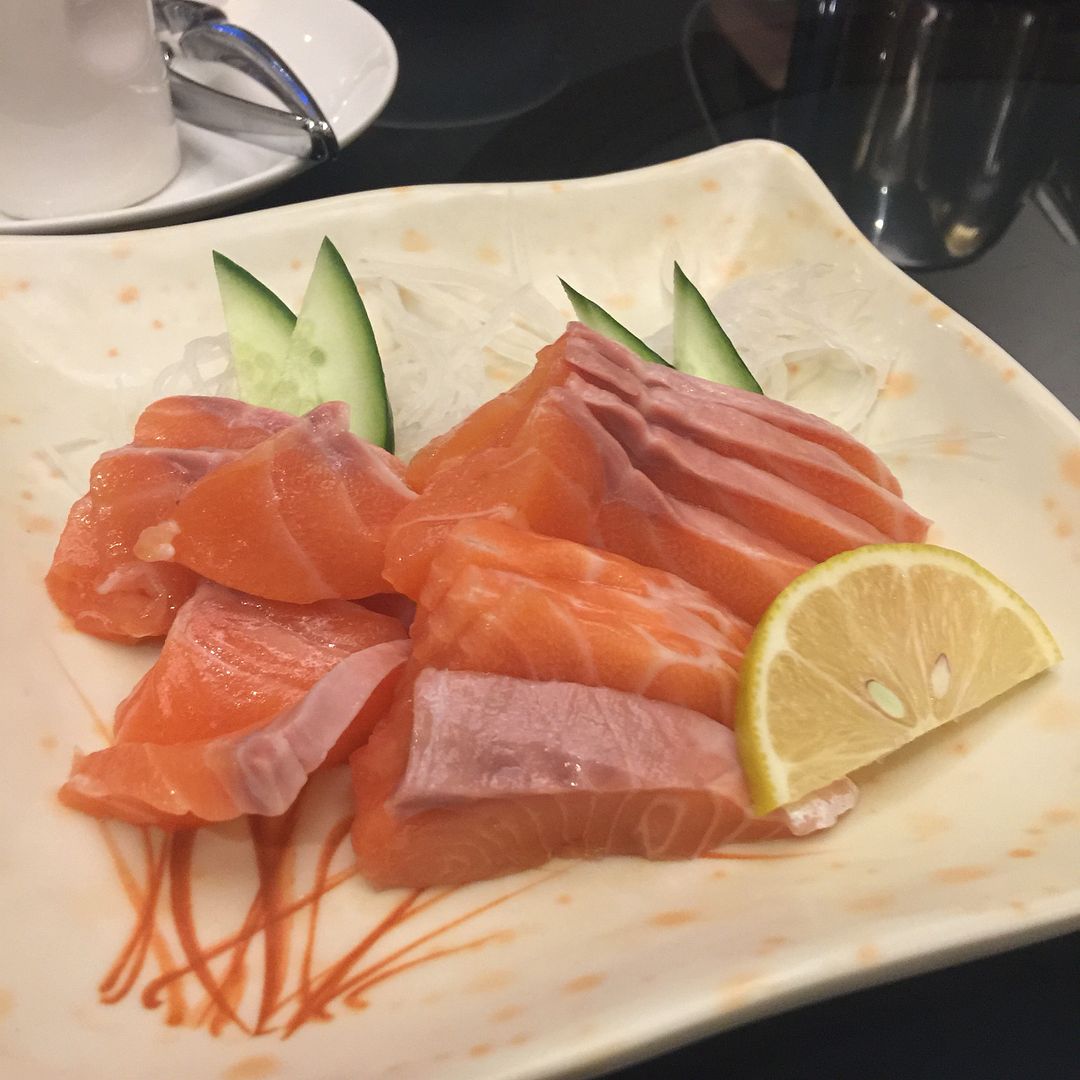 Crispy Eggplant with Pork Floss
This is quite nice! Cripsy on the outside and airy on the inside.
Crisp Fried Shisamo
I don't take shisamo, but judging by how fast the food disappear from this dish, it should be good.
Braised Sharks Fin with Fish Maw
This is limited to 1 serving per pax (just like the chilli crab). Not bad!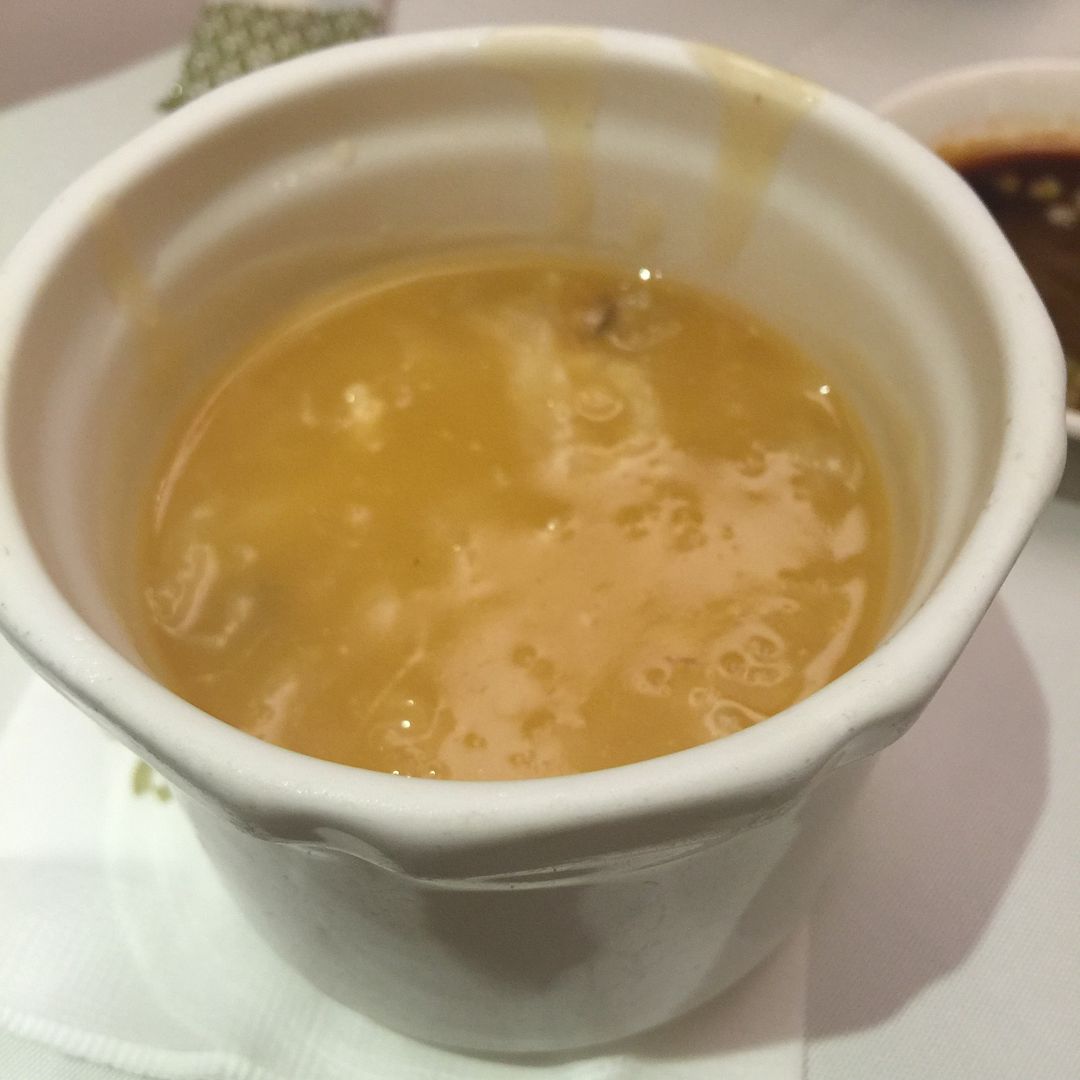 Fried Beancurd Cubes and French Beans with Sambal Sauce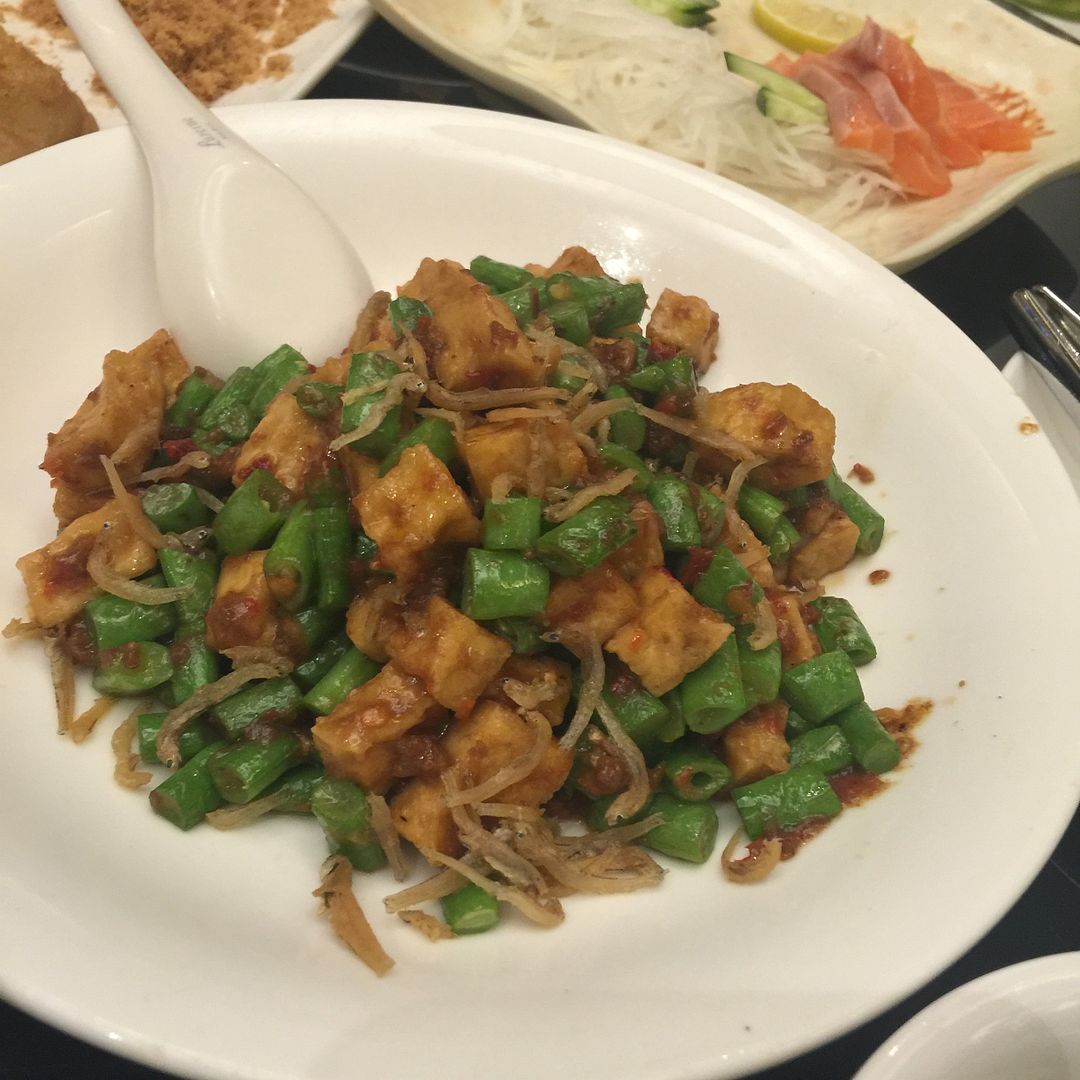 Sichuan Style Chicken
Crispy Fish Skin with Salted Egg Yolk
This is pretty good. The fried fish skin is fried thin and crispy and coated with light even coating of the salted egg yolk. In fact, we order a few plates that we predict that by tomorrow the fishes in the restaurants will be naked. In all, highly recommended!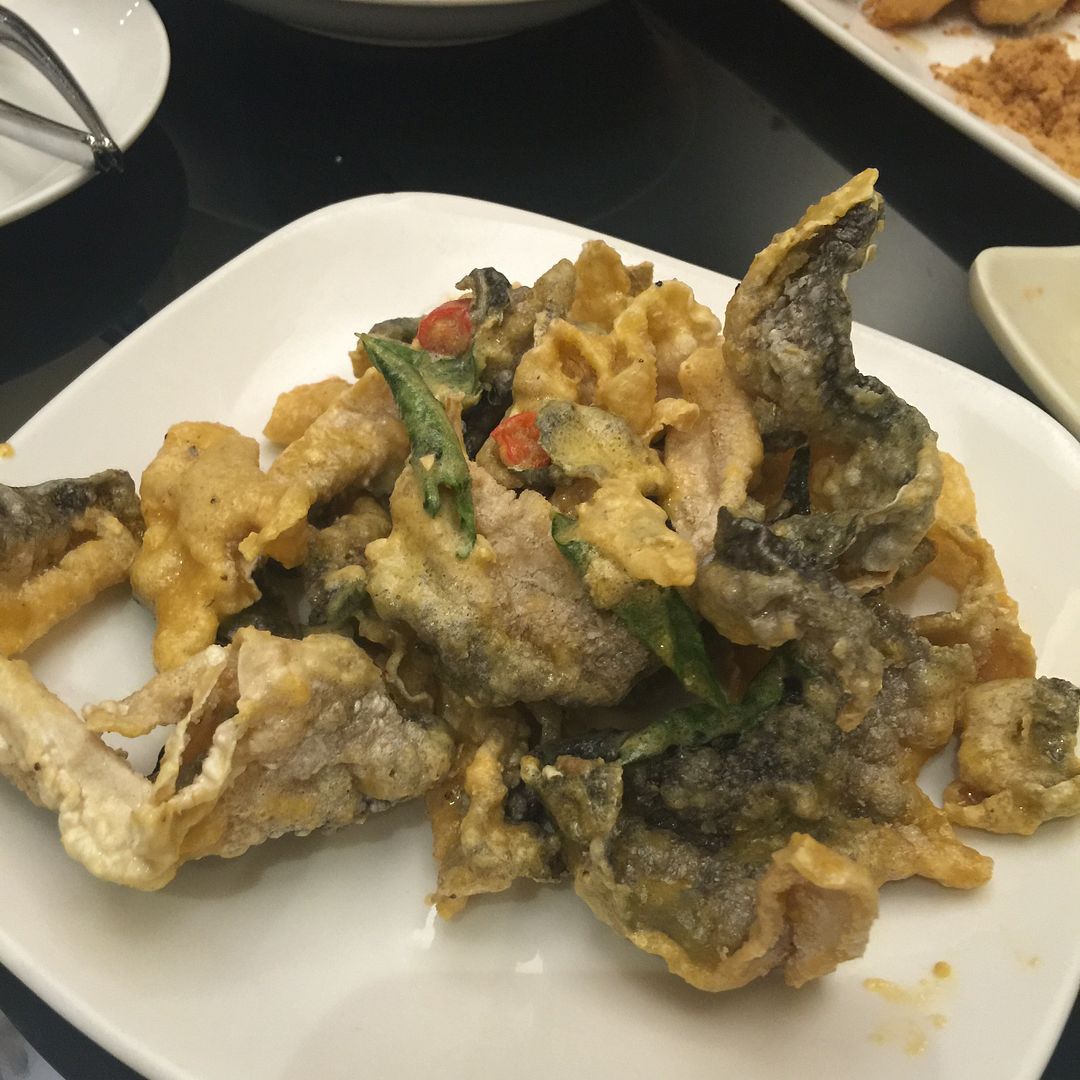 Deep Fried Prawns with Crispy Oats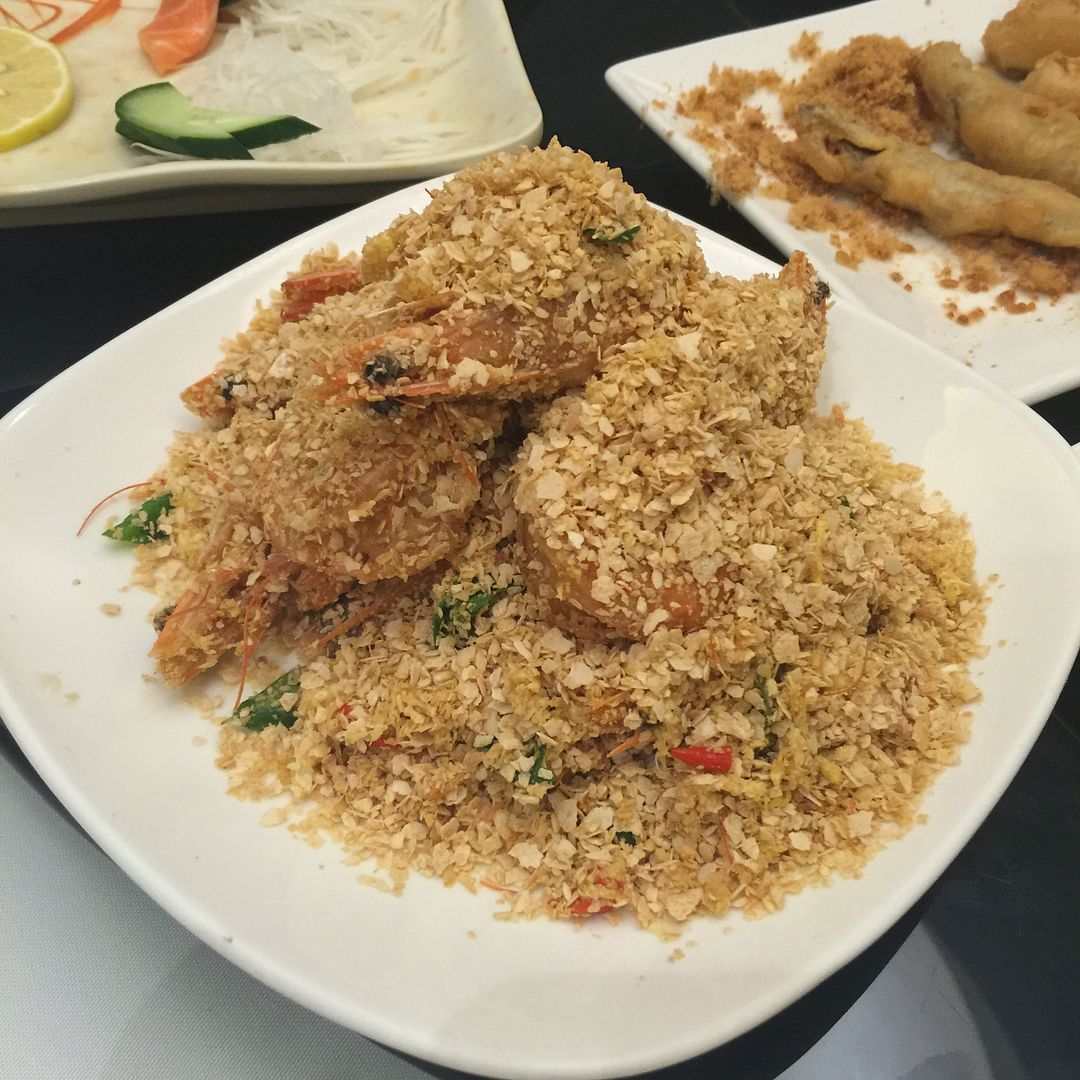 Fried Carrot Cake with Sausages and XO Sauce
This is Rain's favorite! For some reason, we ordered 2 plates but it keeps disappearing
Poached Pork Dumpling with Spicy Sauce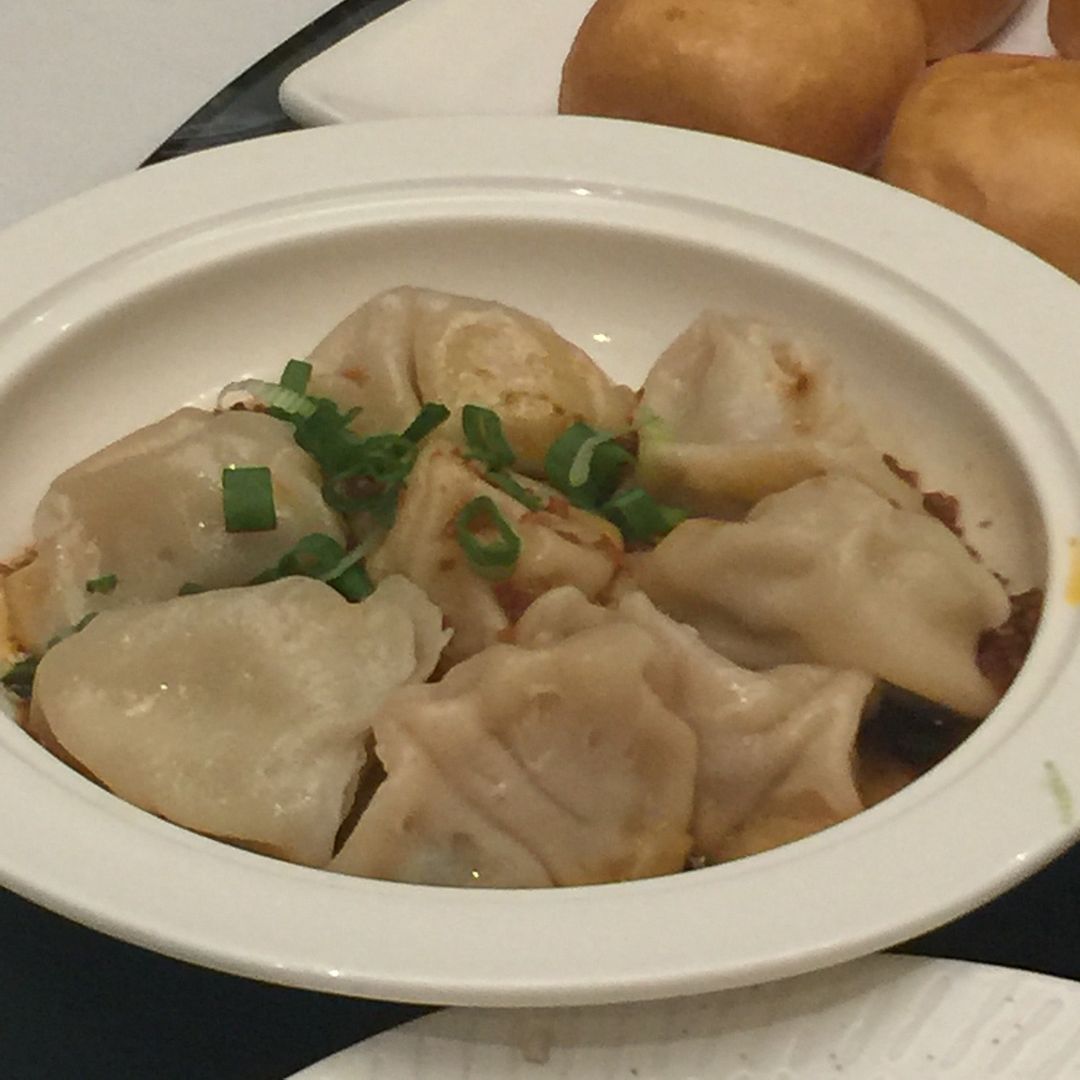 Green Mussells with Sambal BBQ Sauce
Poached Prawns with Herbal Soup
All of us love this! This is highly recommended!
Zhen Jiang Sweet & Sour Pork Ribs
Chilli Crab
Singapore's favorite dishes. Comes with mantou too. Not to missed too!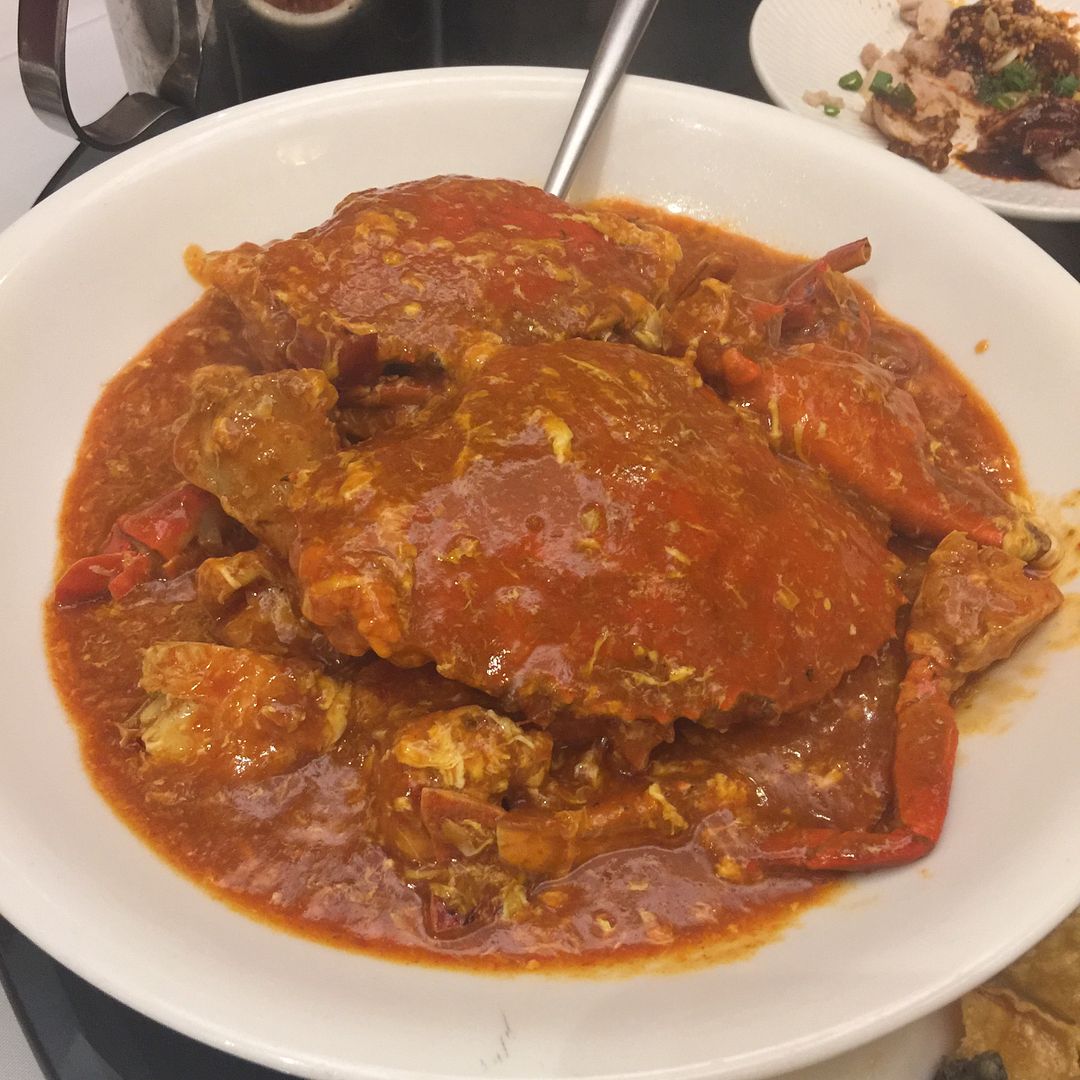 Crispy Dough Stick with Rojak Sauce
Steamed Red Tilapia
And I think this is the second serving of fish - we ordered the deep fried Sea Bass and love it too. We are major fish eaters.
As usual, we wondered if the restaurant will be out of fish, or the fishes will be out of skin by the next day.
Not in the pictures are some of the desserts that we tried - ice cream puff, herbal jelly with honey and chilled chrysanthemum jelly with osmanthus. There's over 40 types of Chinese dishes for every palate and re-visits.
The ala Carte buffet cost $38++ per pax (
full menu here
). Highly recommended for the food quality, variety and excellent customer service.
That's all folks!