In my July beauty haul last year (gosh, how time flies), I briefly talked about the Oscar Blandi (that's literally invisible & dysfunctional) spray dry shampoo and for some time, that product successfully kill off any urge to try any dry shampoo.
All till I caught a glimpse of the Dove Refresh Care dry shampoo when I pass by the hair care section in Target. F is raving all about this product for her flat/oily hair and how much she love it - so at the price of ~USD 6 a bottle, I thought it won't be much pity if I try and do not like the product. So grab, buy, bring back, I did.
Dove Refresh Care Volume Dry Shampoo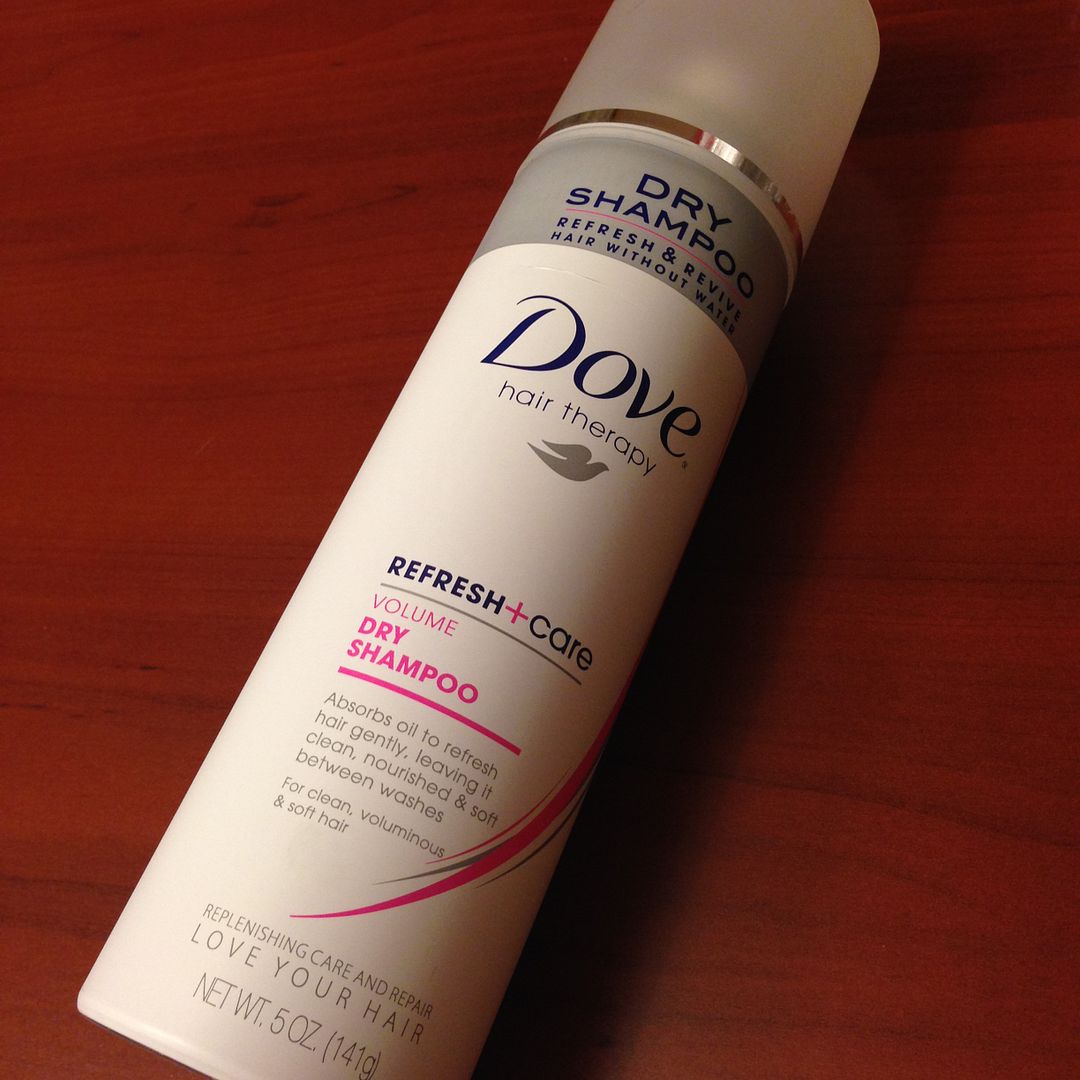 Just the other day, I finally get around to try it and gosh I'm impressed. The spray dispense a fine layer of powder particle that stay invisible for my dark brown hair, feels lightweight and really create volume. In fact, I love the volumizing effect of this product, and that my hair doesn't feels icky or stiff like it will if I use hair spray/wax to volume up my tresses.
There are a few dry shampoo brands that I tried that dispense too much white powder to dark hair to give a premature grey hair look and I am happy that this product DOES NOT.
Scent wise the Dove Refresh Care Dry Shampoo has a light and nice clean drugstore shampoo scent which I really like because it smells like I had just shampoo my hair.
At the price of USD$6 for a big bottle (141g), this product is quite affordable and can probably last for quite some time. The next time I see it I'll probably stock up on more. Or can some folks in Dove Singapore import this gem in?

So my overall review? I will highly recommend this product.

Thanks for reading lovelies!