Truly, I think Harajuku station is a place for many tourist will enjoy in Tokyo.
Doesn't matter if you are the culture finder, dream wisher, or simply a shopaholic, you can easily enjoy the serene Meiji Shrine, the colorful Takeshita Dori Art Street, and the hippy and sophisticated Omotesando Hills that are all within short walking distance to each other.
Omotesando Hills
Admiring the European Style Architectures
Giant Takoyaki Octopus Balls
The only "streetfood" stall in the midst all the quaint little shop houses and rows of vending machines right in the middle of main street on Omotesando Hills. Even then, most Japanese do not walk and eat on the street.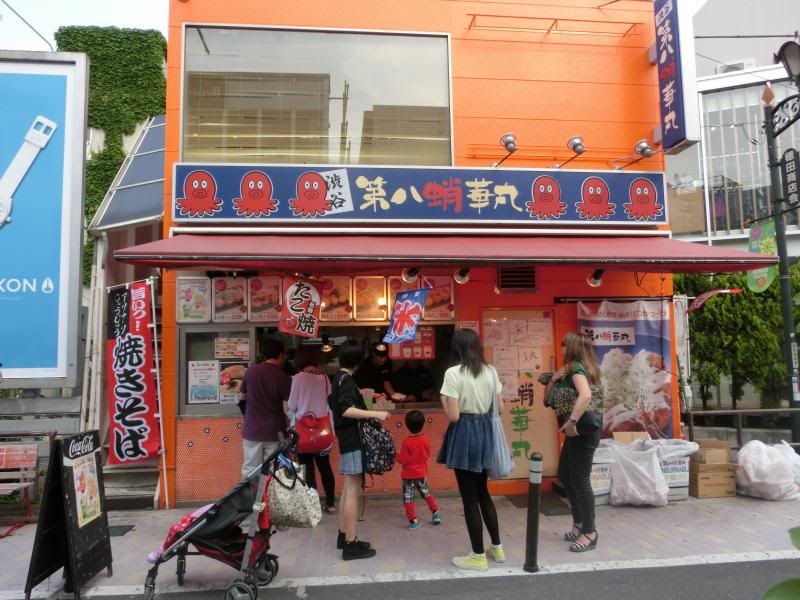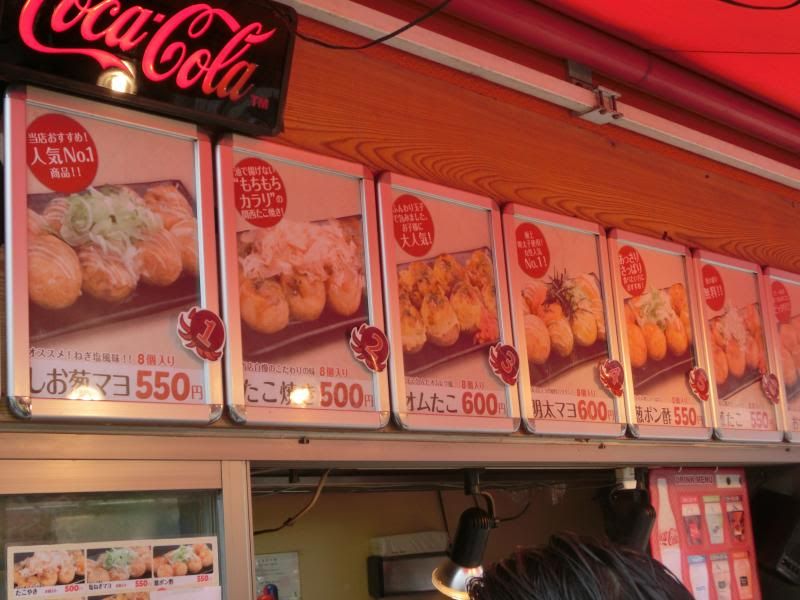 Hot & Yummy Takoyaki
This should be the #1 most popular takoyaki on the menu. Nothing beats the piping hot octopus balls (or anything hot) in the cool weather.
2030 Shop
A hair salon 15 years ahead of time. Or more likely to give you a cut that makes you look like 20 to 30 years old other than a 20% to 30% discount.
Harajuku Moe Cat Street
The guy has this overall image that looks like he just walked out of the anime - to be precise, Captain Kyoraku from Bleach.
More Shops
In a way, this place really reminds me of Garogusil in Seoul.
Graffiti Street x Hello Kitty




Kimono or Yukata Anyone?
Mango Cha Cha
This seems to be really popular with the local - the queue to get to Mango Cha Cha goes all the way to the opposite street!
Burberry Blue Label
In the same area, you can find Burberry flagship store, Burberry Blue Label and Burberry Black label. Did you spot the rainbow?
Rainbow Spectrum
This rainbow building is just opposite Burberry Black label store in Omotesando. Did you find the pot of gold at the end of the rainbow?

Watch Out for the Sale
In one end of Omotesando Hill we come across this shop where they sell watches with good discount for both Japanese and other overseas brands. My sis in law got some limited edition Baby Gs which is priced close to 30% cheaper than in Singapore. The shop also pack up your purchase like a gift if you tell them so (I heard that it is a norm in many Japanese shops but we didn't really try).
Starbucks
We went to one of the Starbucks outlet in a quiet building in Omotesando for some rest, drink, cakes and
WiFi
. WiFi connection in all Japan Starbucks are free but you will need to register for an account beforehand, and the barista are so friendly to help us set up one. And I couldn't say no to the seasonal special cookie crumble green tea frappucino.
The Brandless Branded Car
On our way to Takeshita Dori, we come across this exquisitely design car (checked out the floral prints, pink crystal rear lights and monogram head rest!) who drove by and the friendly driver even wave to us when he passed by. This is definitely one of the most eye catching cars I saw on the road to date.
Click on my "
Travel to Japan
" or my
Tokyo Itinerary
for more posts for my trip.
XOXO