Looks like I'm on a Beauty Product blogging roll!
This is one of my Korean loots from last year and almost become one of my forgotten but it must still be mentioned gems.
Presenting the.....
Banila Co Clean It - Zero Radiance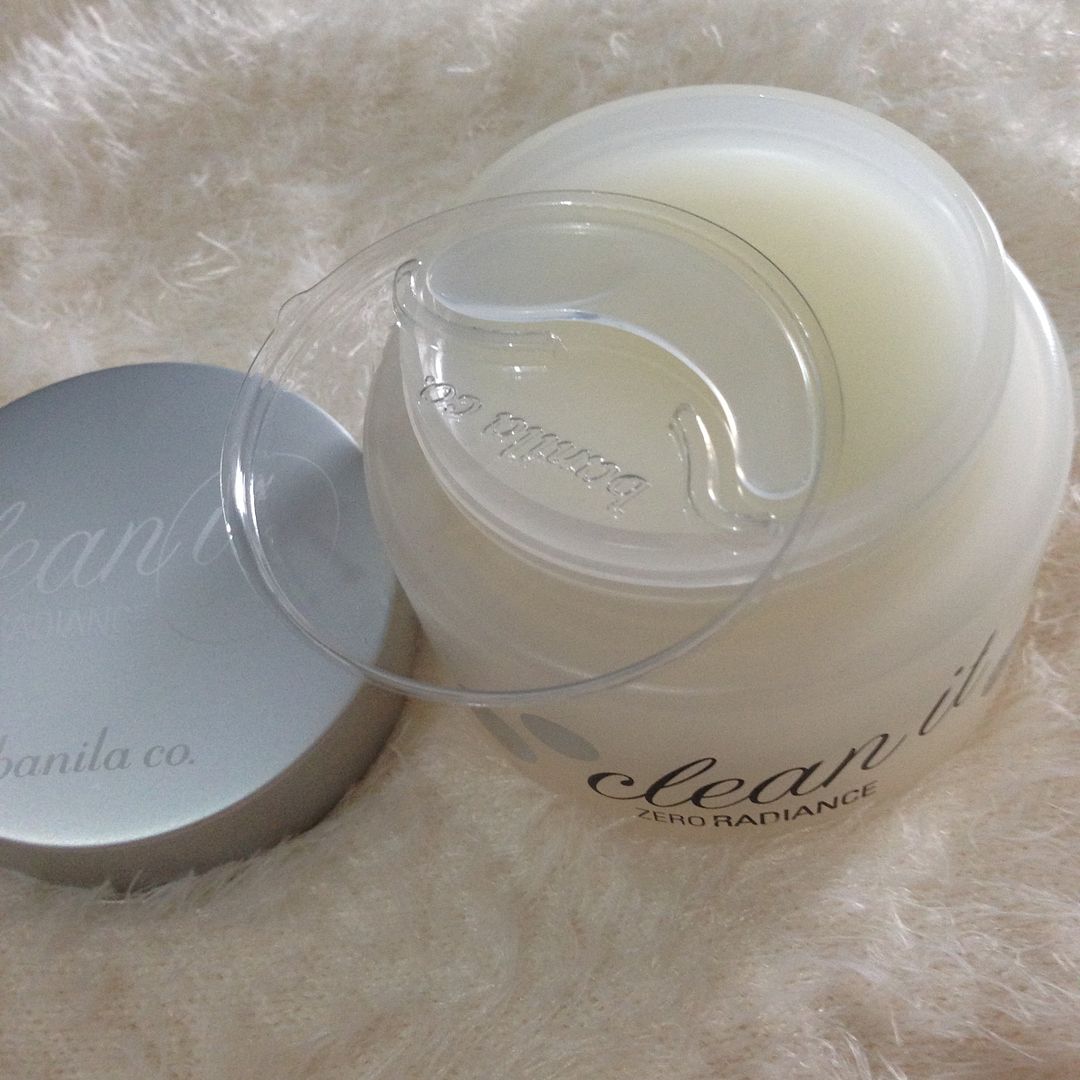 Clean It Zero
refers to cleaning it with zero irritation to the skin. Clean It Zero
Radiance
is the whitening version of its Clean It Zero range which consist of 3 other products. There's also the no-frill hardworking
Original
(in a pink cap tub packaging),
Reveratrol
for pore control (in green) and
Purity
for sensitive skin (in blue). Prices range from 18,000 won onward for a
Original
100ml tub.
My 2 cents:
The texture for Clean It Zero
Radiance
is best described as sherbet gelato texture balm that melts into the skin little rubbing and lifts off heavy makeup with a rinse of water. The product rinse well to a clean, toned and brighter looking skin without any icky greasy feeling nor drying the skin. It is easy to use more than required to remove your makeup initially but after trial and test, pick up a 50 cent size of product with the given applicator and it is sufficient to remove a whole face of makeup (think long lasting foundation, waterproof mascara, eyeliner and the likes) easily. Impressive not?
It is little wonder that the
Banila Co Clean It Zero
range had been crowned a Allure Korea Best of 2011 Beauty Product and featured as a 'Get it Beauty' (famous Korean beauty and makeup variety show) recommended item.
My recommendation will be - get it, try it and like it. Even better to stock up on it.
P/S: Currently, Korea is selling the bigger tub (180ml) at 25,000 won but I'm not sure if it's limited edition or the regular range.
Thanks for reading lovelies!