It's a Happy Bunny Day!
We finally set foot into Tokyo Disneyland in time for the spring celebration and Easter egg hunt!
World Bazaar
There was a parade going on and it was coming to an end.
Around Disney Town
Mascot Time
After which, we saw the Disney characters mascot hanging around the lobby. The mascots are all so friendly and animated! Here's one pretty Japanese mother with her cute girl
Goofy
Have you been good little girl?
Wish Granting Fairy Godmother
Can you sign for me Fairy Godmother? If I were a Japanese I would most likely go Disneyland every week to try to collect the autographs from all the characters.
Million Dollars Smile
Obviously, my lucky and very happy nephew enjoy himself very much holding hands with the miss chipmunk and getting hug by goofy.
Mr Popular
Lunch @ Hokusai
After photo-taking, we went for lunch at one of the Disney restaurant Hokusai which sells Japanese food. There are other restaurants catering to western food too but we decide to go authentic with their Japanese restaurant. Haha!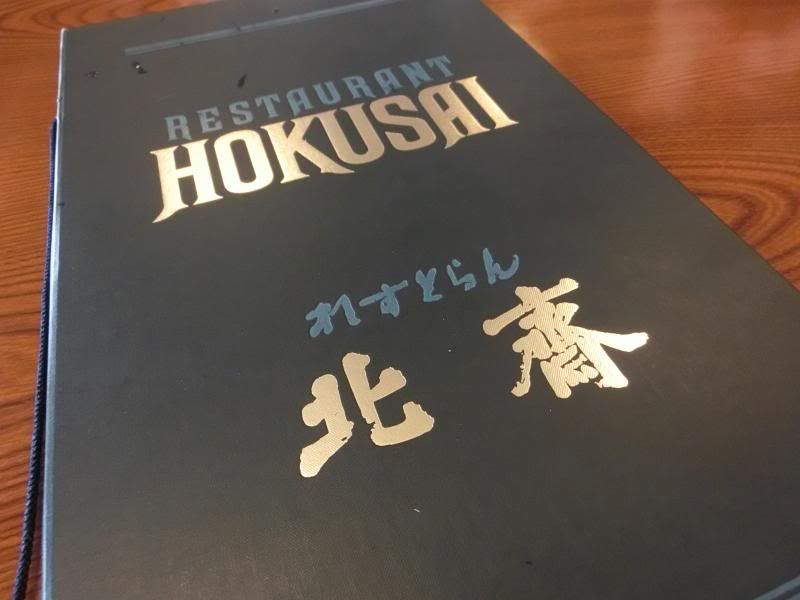 Disney Experience
It's little wonder why kids regardless of age (and bigger kids like me) love Disneyland. The restaurant gave each kiddo a paper table mat with pop up disney cartoon characters to play around.
Tuna, Crabmeat and Ikura Don
That's mine! My family got the tempura set and pork cutlet sets but I have no luck for picture taking as they are tucking in heartily before I take a pic of my dish. By the way, the sashimi in Japan taste divine!
Desserts Time!
We ordered all the 3 desserts to try. The first was a sesami pudding dessert, while the second is more like a brown sugar mochi dessert and the last was a red bean dessert.
Luckily for us, the rain clear up after we finished our meal and the theme park is hardly crowded! It's not long before we spotted one of the many popcorn carts around Disneyland.
Soy Sauce & Butter Popcorn Cart
We tried and it's a pretty unique taste. My bro bought the Easter egg shaped purple popcorn container too because it's too cute to resist. By the way, the popcorn container can be re-filled at any of the popcorn carts for a reasonable fee so in a way and it's so convenient to have something to munch while we walked around. There are many different flavors of popcorn around Disneyland, including the classic caramel, soy sauce and butter, strawberry (which smells heavenly), curry (which my niece and nephew likes), cola, and my favorite which is the milk tea flavor!
And the Easter Parade starts!
It's a Happy Easter Sunny Day~*
It's rainy but it doesn't stop the cute bunny mascots from singing and dancing in the rain with their giant transparent rain coat! The atmosphere is so energetic and awesome!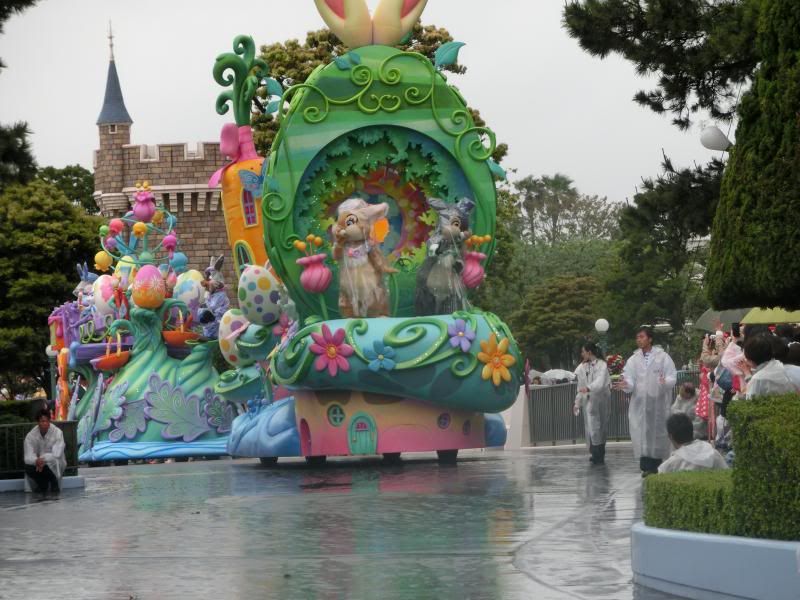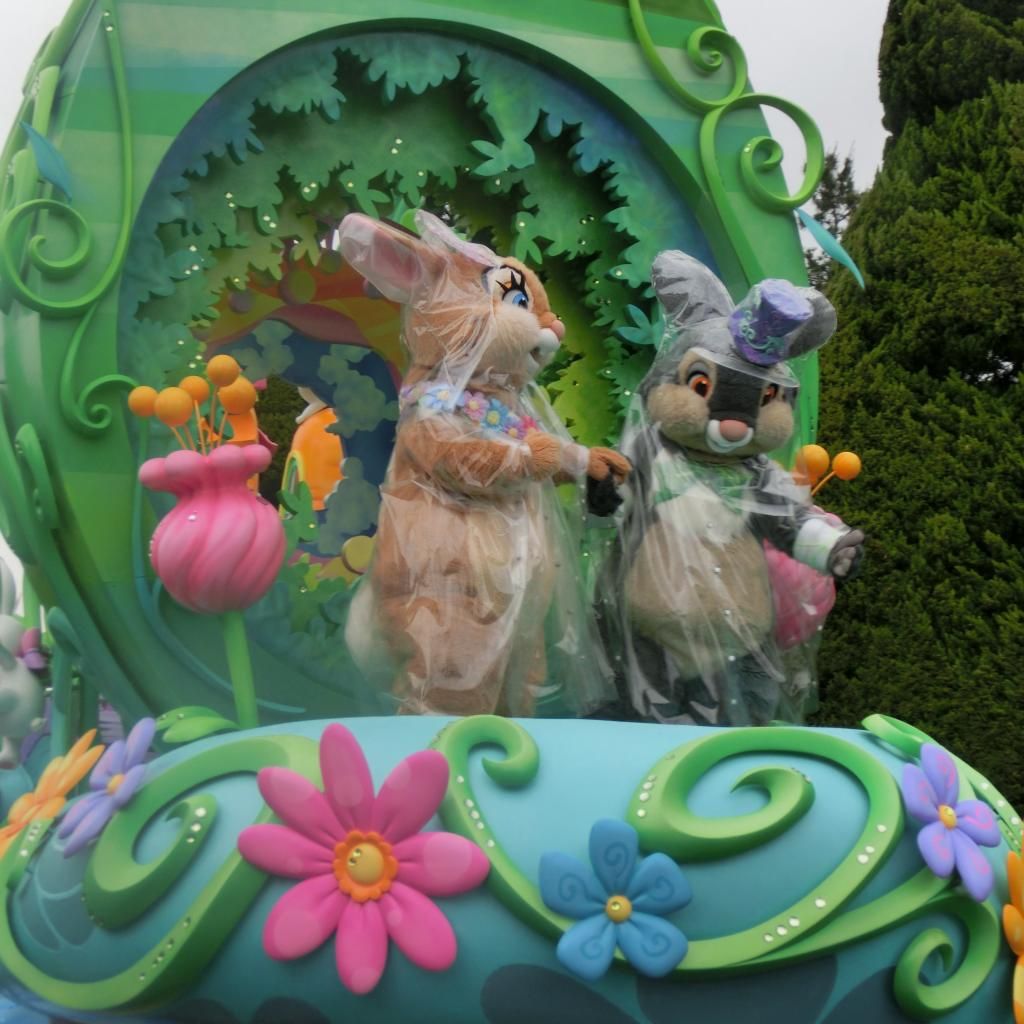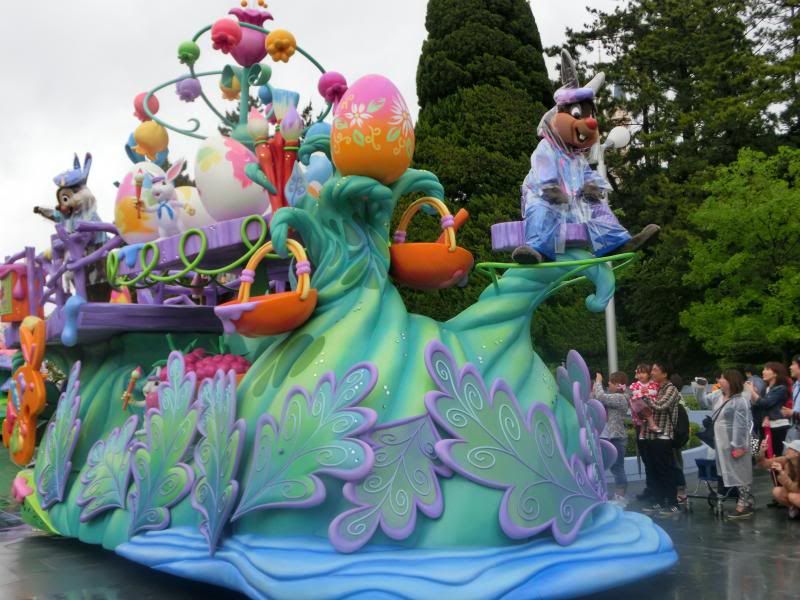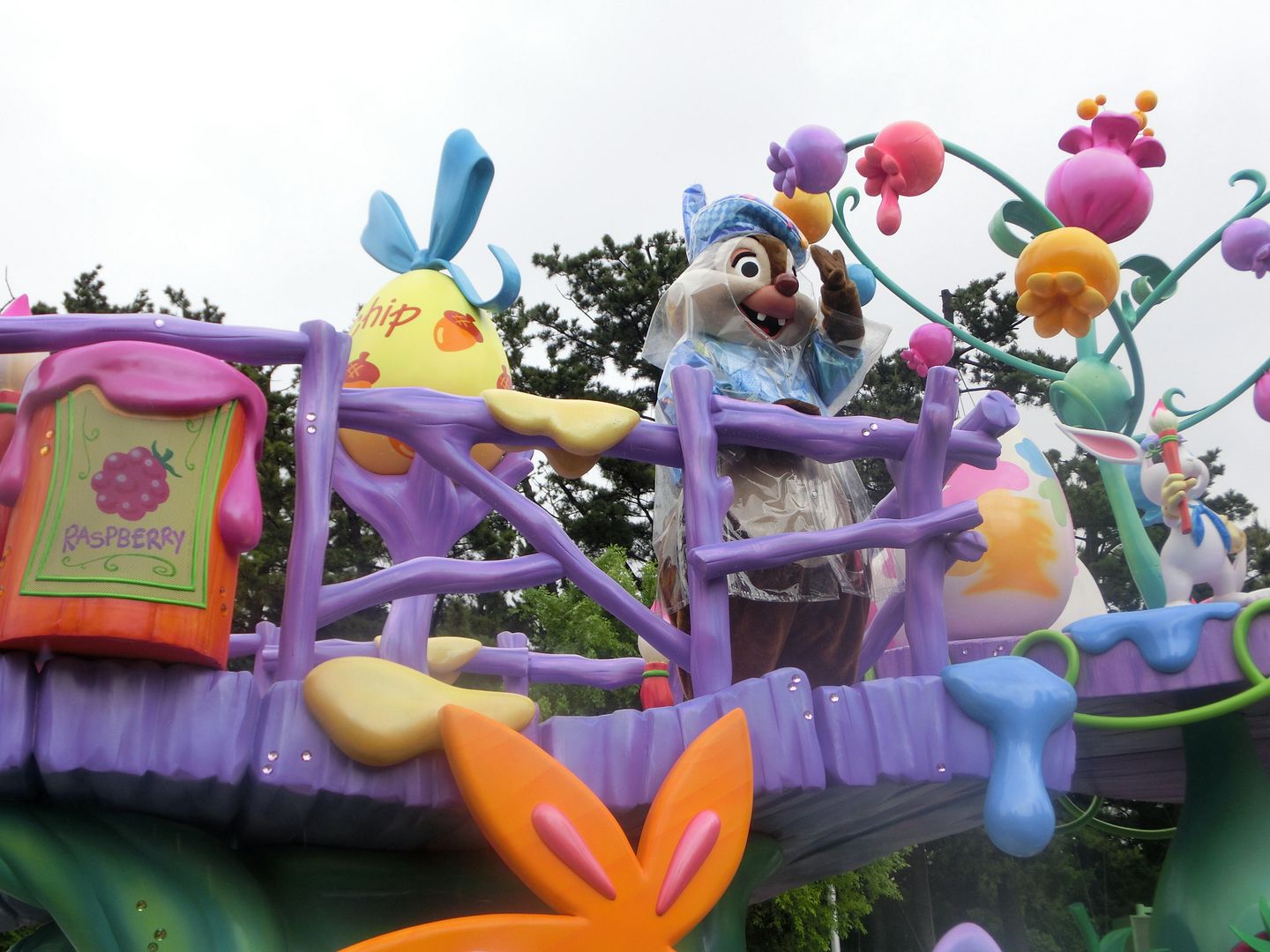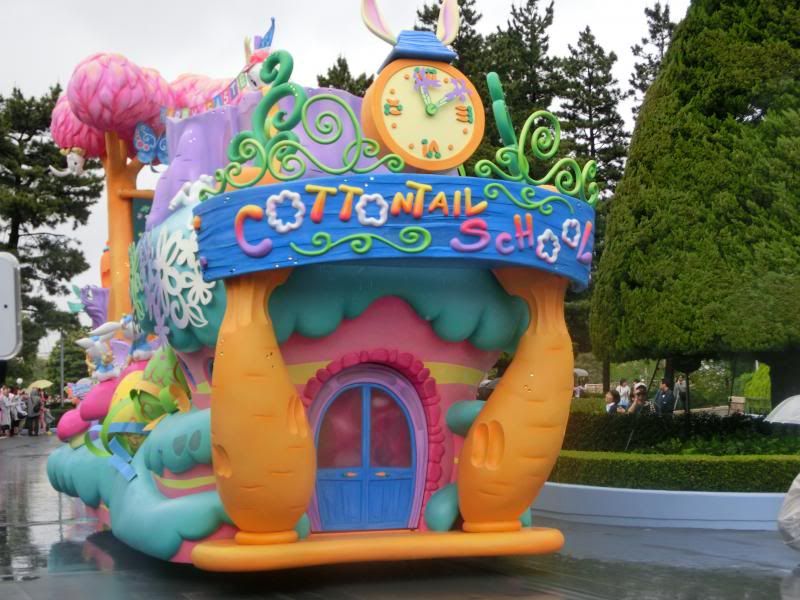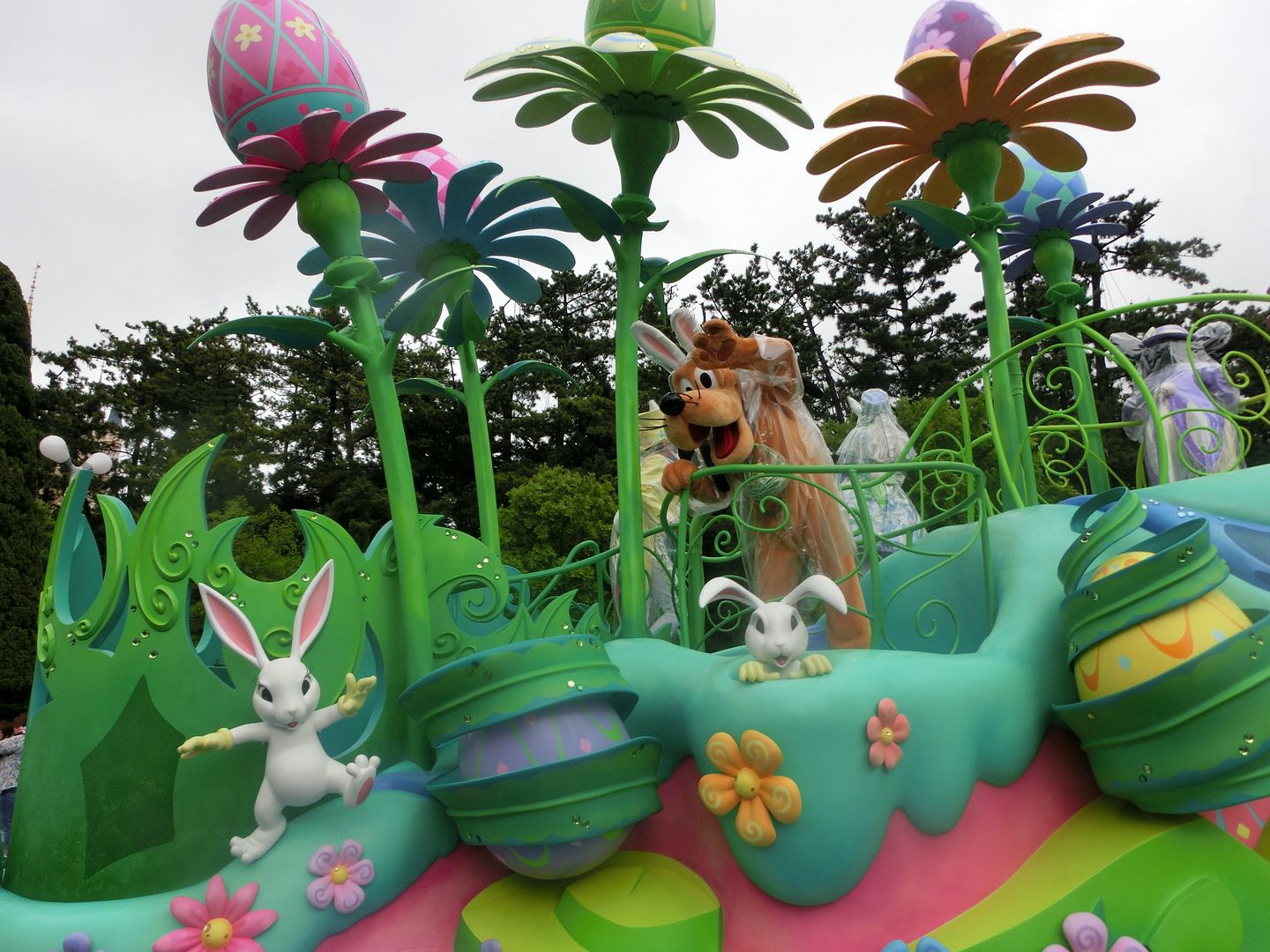 Marie the Aristocat
My first picture of my favorite cat! She's so adorable!
And after the parade, we started our first ride for the trip!
StarJets in Tomorrowland
Wating for our lift up to the StarJets.
Boarding StarJets
Ready to Soar!
The funny story is I was walking to a distance away in order to snap a picture of the StarJets in action when I saw the jet where my brother and nephew is in. I can see my brother enjoying the ride but I can only see the back of the bright green jacket that my nephew is wearing - no face or head in sight. According to my nephew, he say he can only look down because he will "fly out into the sky if he look up".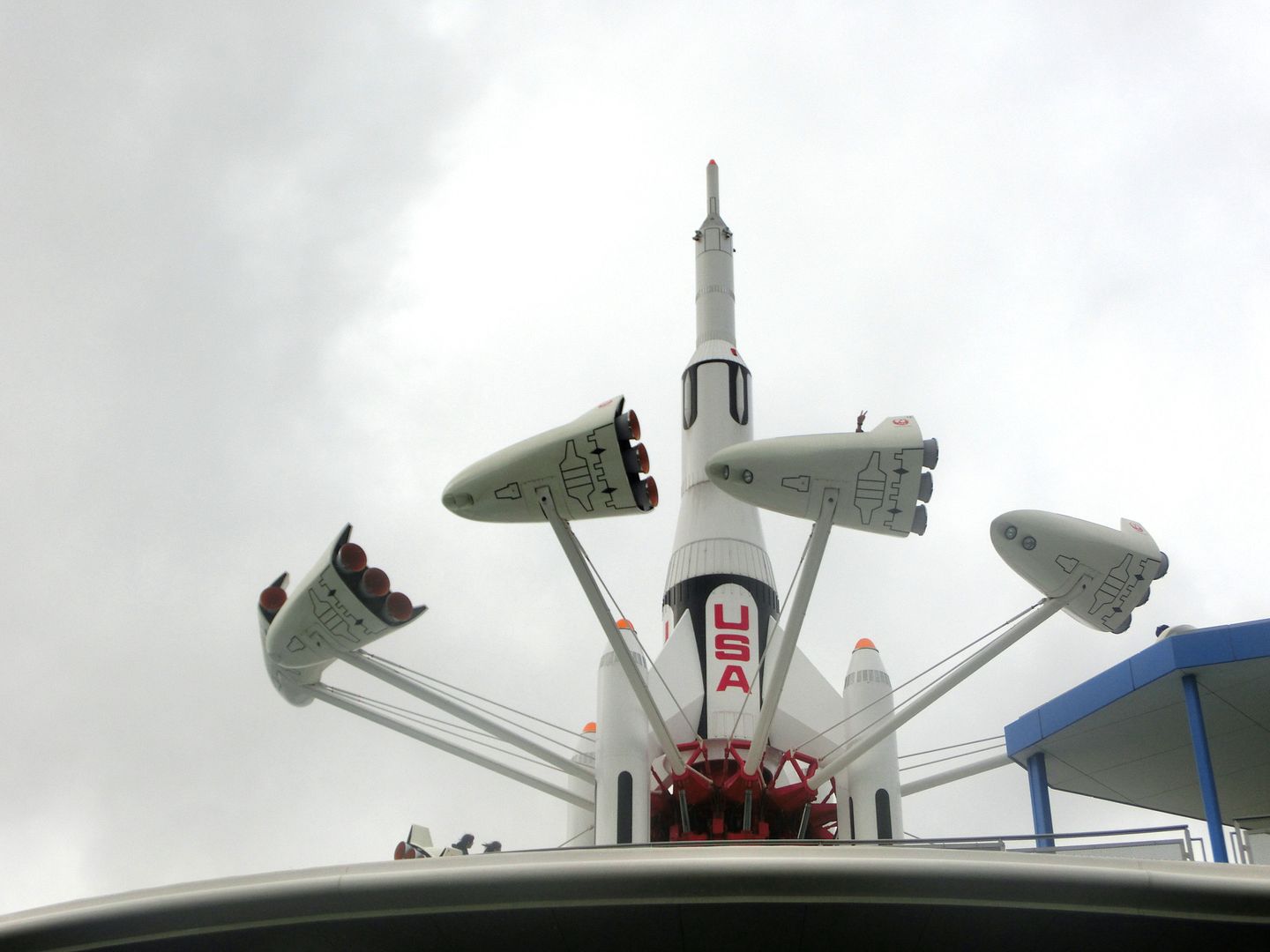 A Walk in Toon Town
Mickey's House and Meet Mickey
We went to Mickey's house to take photos with Micky Mouse! This is quite a long wait, I think we waited 1 hour? And we walk around the park again.
Around Toon Town
Out of Bounds Ice Cream
No
golf
ing around with ice cream
And we were distracted by the Disney stores again. Maybe I can call it a unofficial Disneyland snack review section.
Easter 2014 Butter Cookies
I am not really a butter cookie fan but I make an exception for this box of cookie anytime probably because their butter cookies have a very light fluffy texture and all of them taste good! I like the chocolate coated mickey head cookies and the chocolate butter cookies at the side best. Great with tea and a nice book on hand.
Mickey and Minnie Milk Chocolate Biscuits
These biscuits are easily my favorite snacks for coffee for the few weeks after my trip. They not only look so cute but also taste chocolately heavenly!
Disney Easter Egg Chocolates
The Disney character's easter eggs are sooooo adorable!
Chocolate Filling Marshamallows
These are the kiddo's favourite!
Baumkuchen
We got the Disney's chocolate coated baumkuchen (multi layers cake), which comes in a box of 8 soft fluffy cakes - 4 white chocolate coated and 4 strawberry chocolate coated cakes. Unlike the rest of the snacks where their expiry dates are around 2-3 months from our trip, these cakes had a very close expiry dates (within 3 weeks, much like the Tokyo Banana cakes) and so we didn't buy much.
Magical Times Flies!
To be cont'd...
XOXO