After a good night of rest in the quiet and peaceful Misty Ville in the highland in Cingjing, we proceed to
Green Green Grassland
((清静农场).
Green Green Grassland
Welcome to the clear skies of the Cingjing Farm!
Cherry Blossoms
One of the first thing I notice is the rows of cherry blossom trees as we follow the crowd to view the sheep show. According to our driver, we are slightly late for the cherry blossom bloom in Cingjing (and there may still be some blooming cherry blossom trees in Taipei near Danshui) but better late than never. Next year I'll be earlier!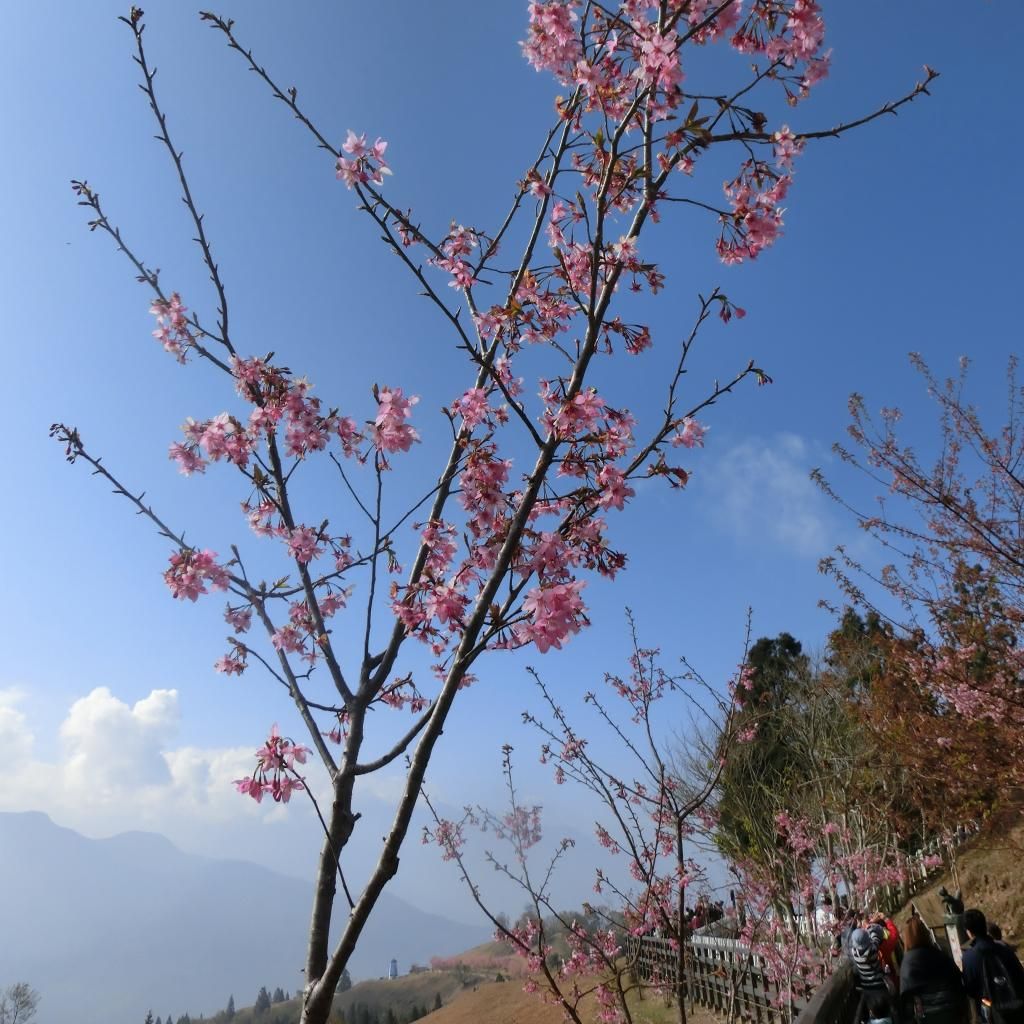 Selfie Time!
Sheep Herding Show
It's pretty sunny - so hoodies, sun glasses and sunscreen are highly recommended!
Sheep Feeding
Nephew Jlk is feeding the sheeps and he's not scared at all. Well done boy!
More Sheeps!
It's quite sunny that I starting to feel warm for them. Haha!
Spring Time at Cingjing Green Grassland
Snack Time
And next we exit the farm and walk into one of their food street market and snack a little before our lunch.
Pork Sausage with variety of toppings
Guess The Fruit
We spot this fruit that looks like an imaginary dinosaur egg but we didn't try. We did try one of their giant pears and it taste soo sweet and juicy!
Have a great weekend folks!