There's something about the traditional streets that's very intriguing.
Maybe it's the mysterious vibes in the (hidden) rustic alleys filled with tea houses and art galleries
Maybe it's the the refreshing mix of new products sold in a old traditional looking setup.
And maybe that's why it's so easy to like Insadong =)
Streets of Insadong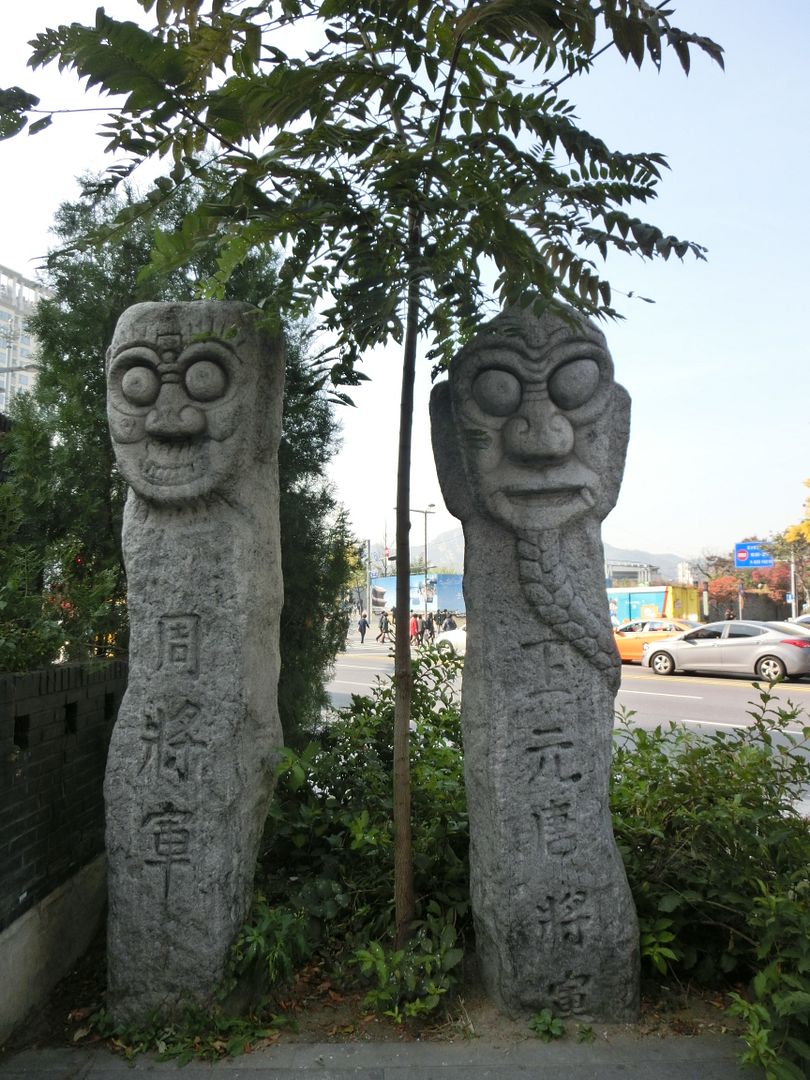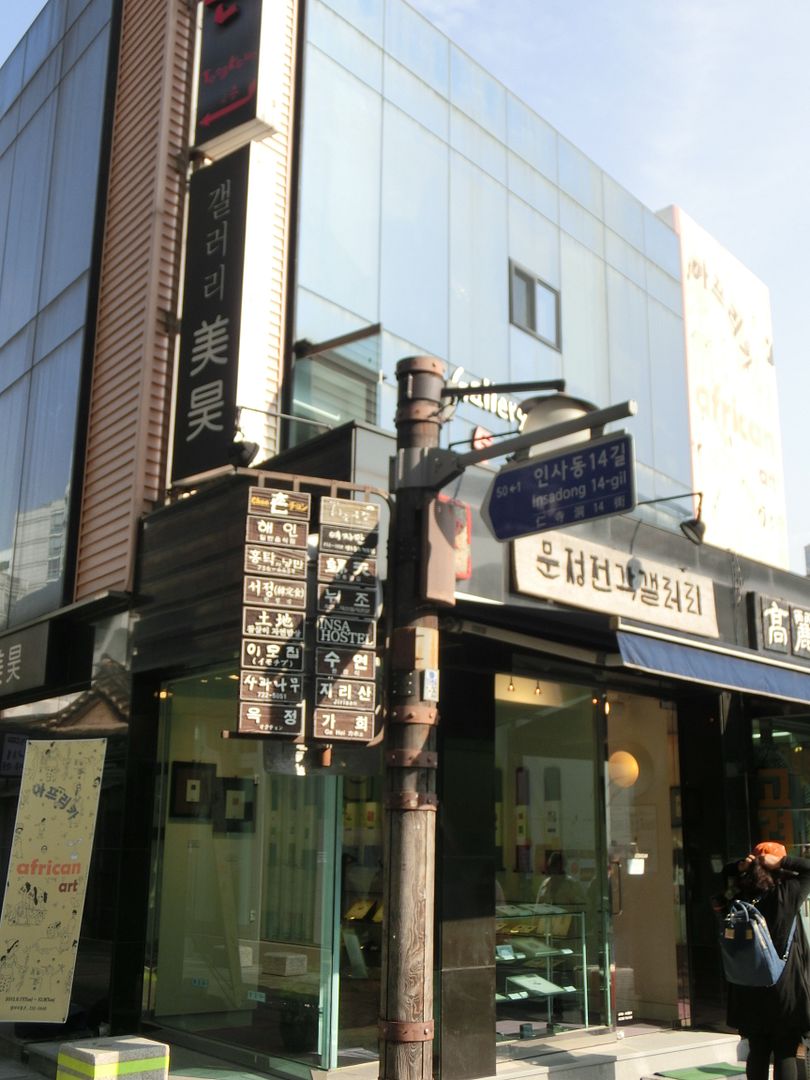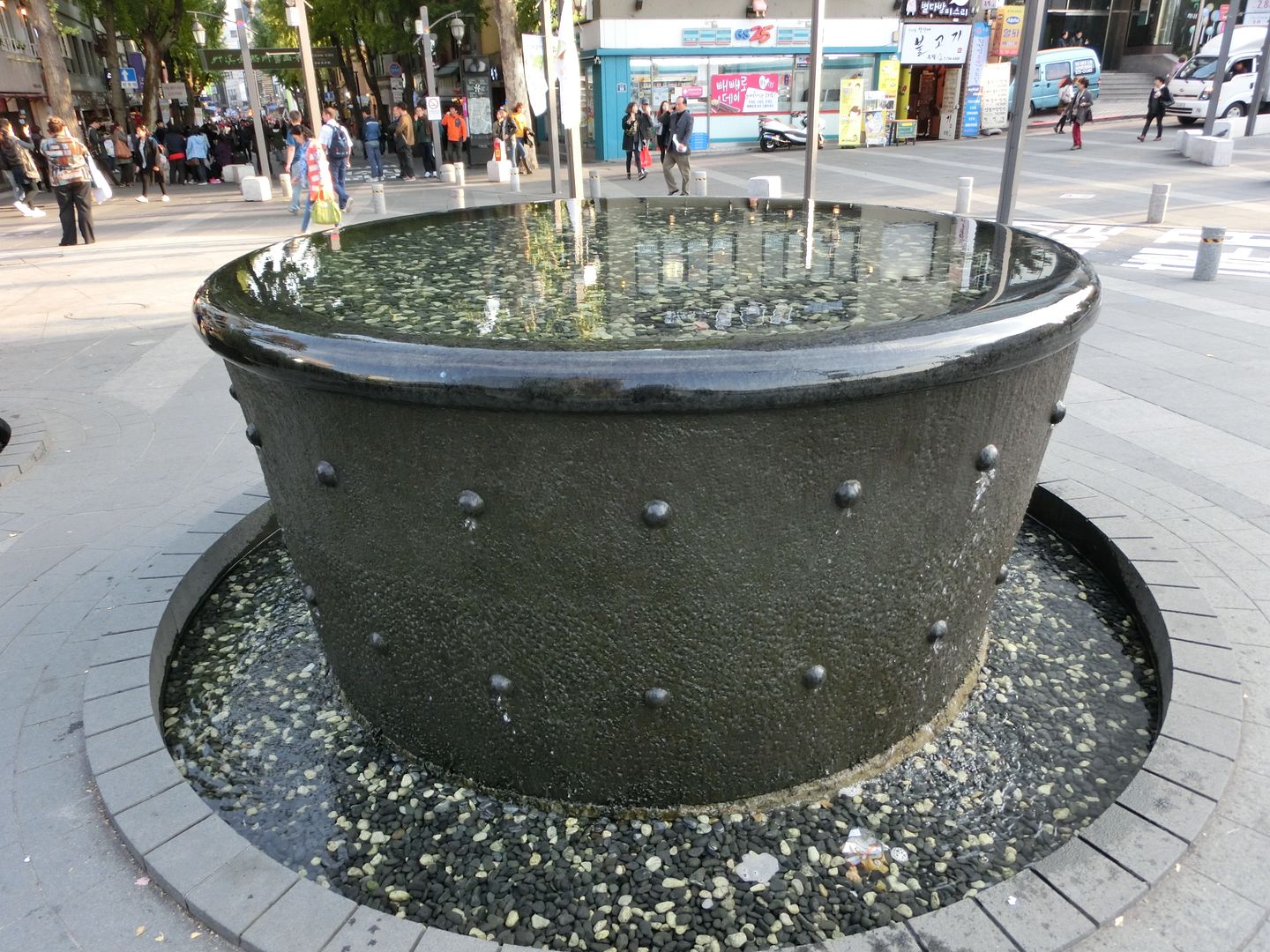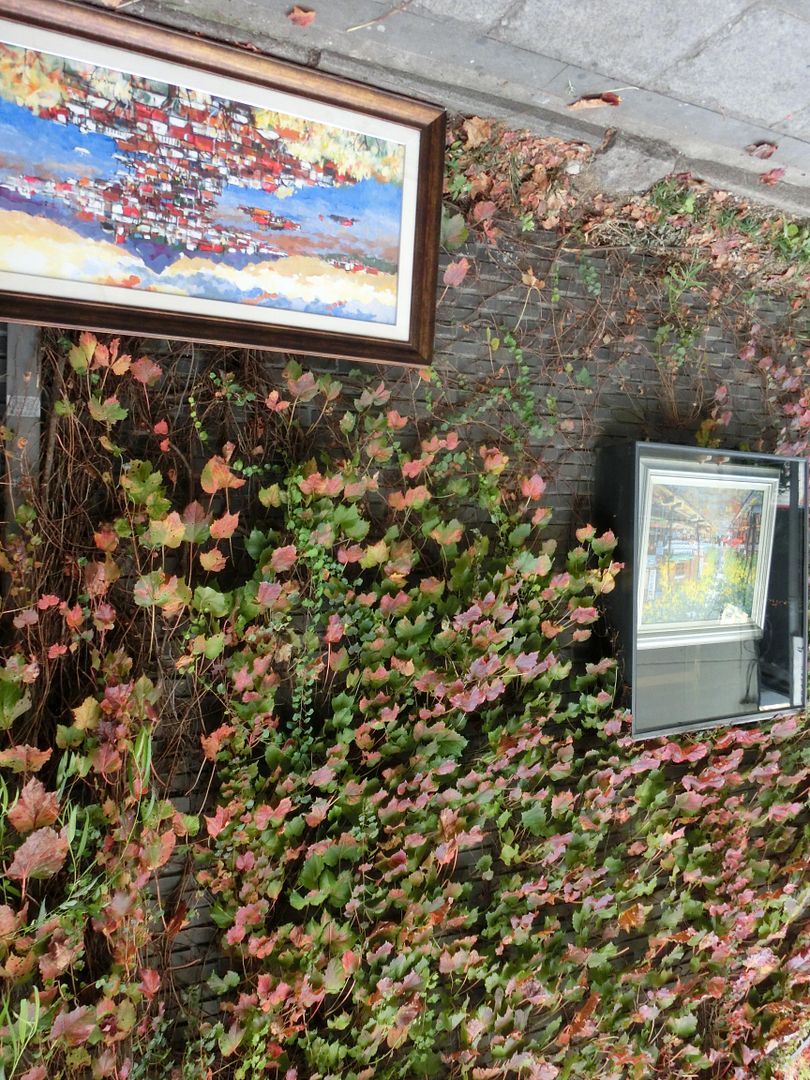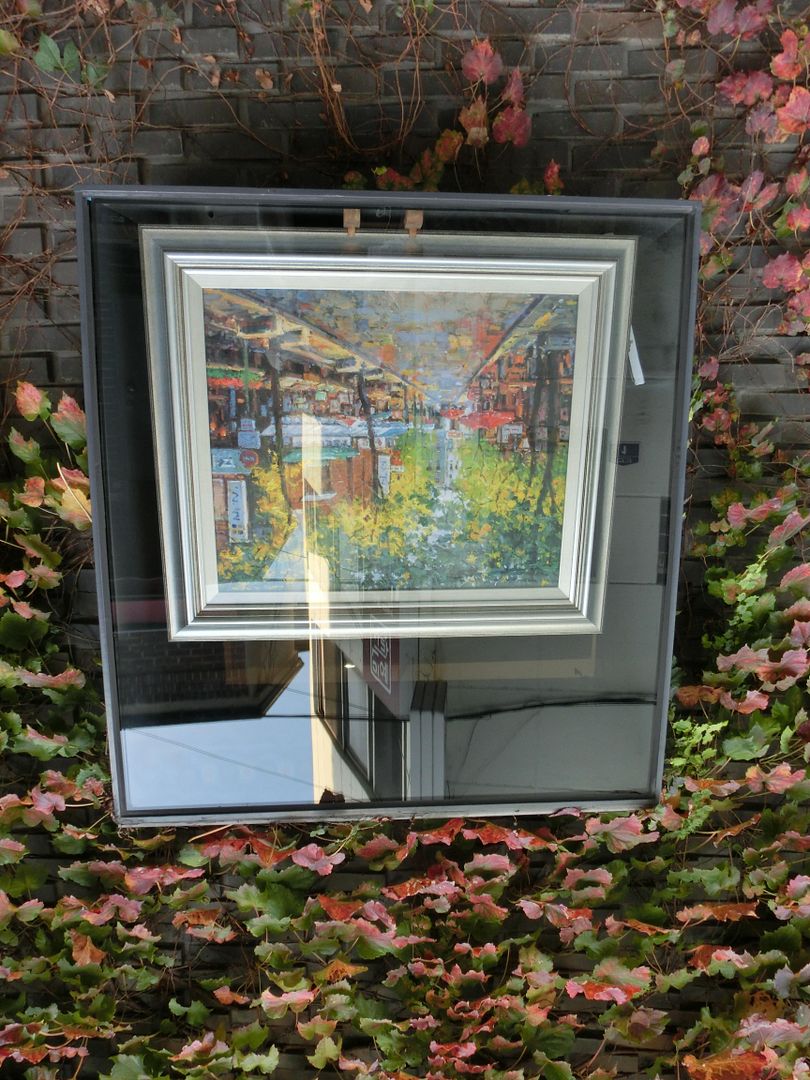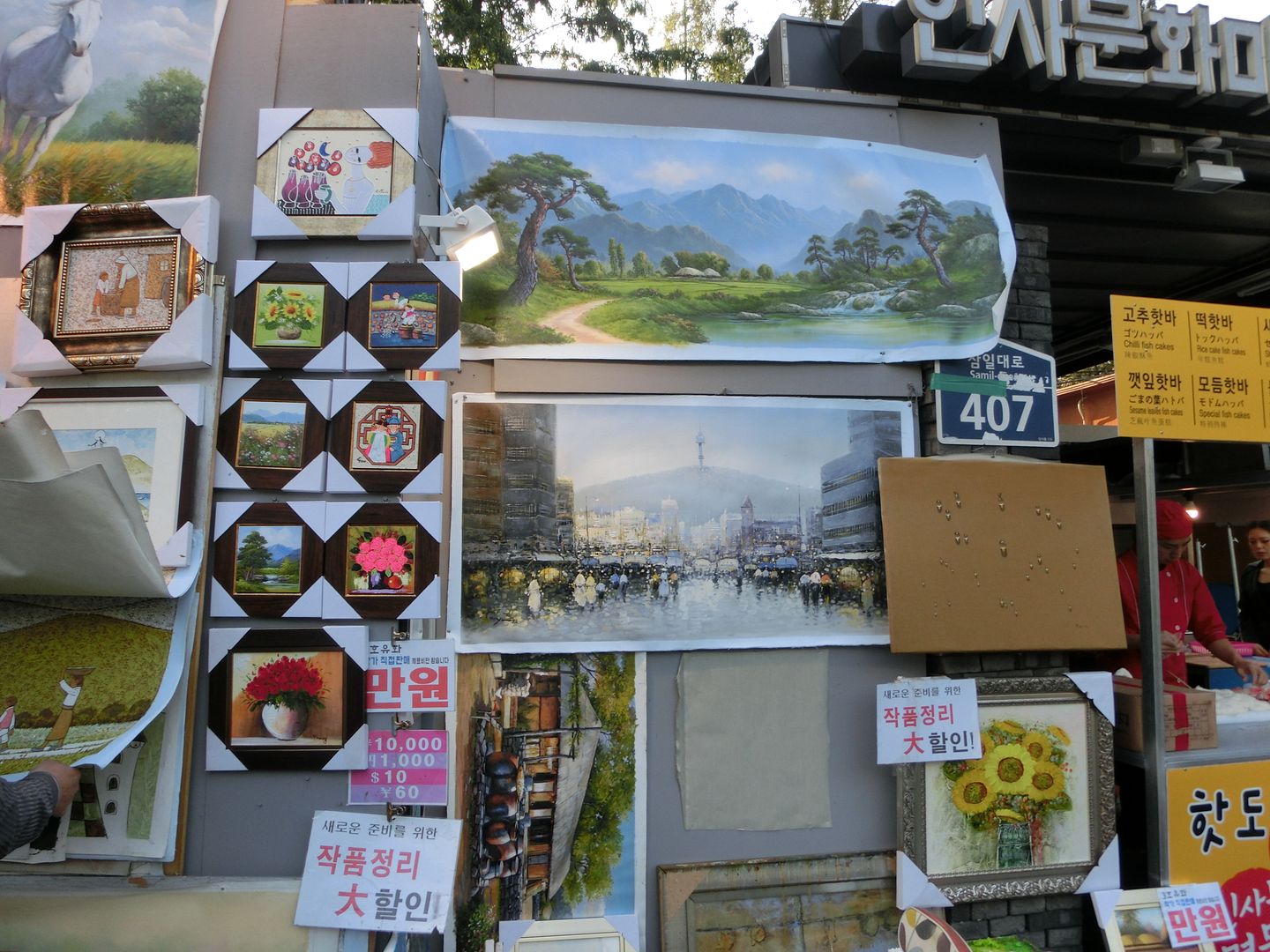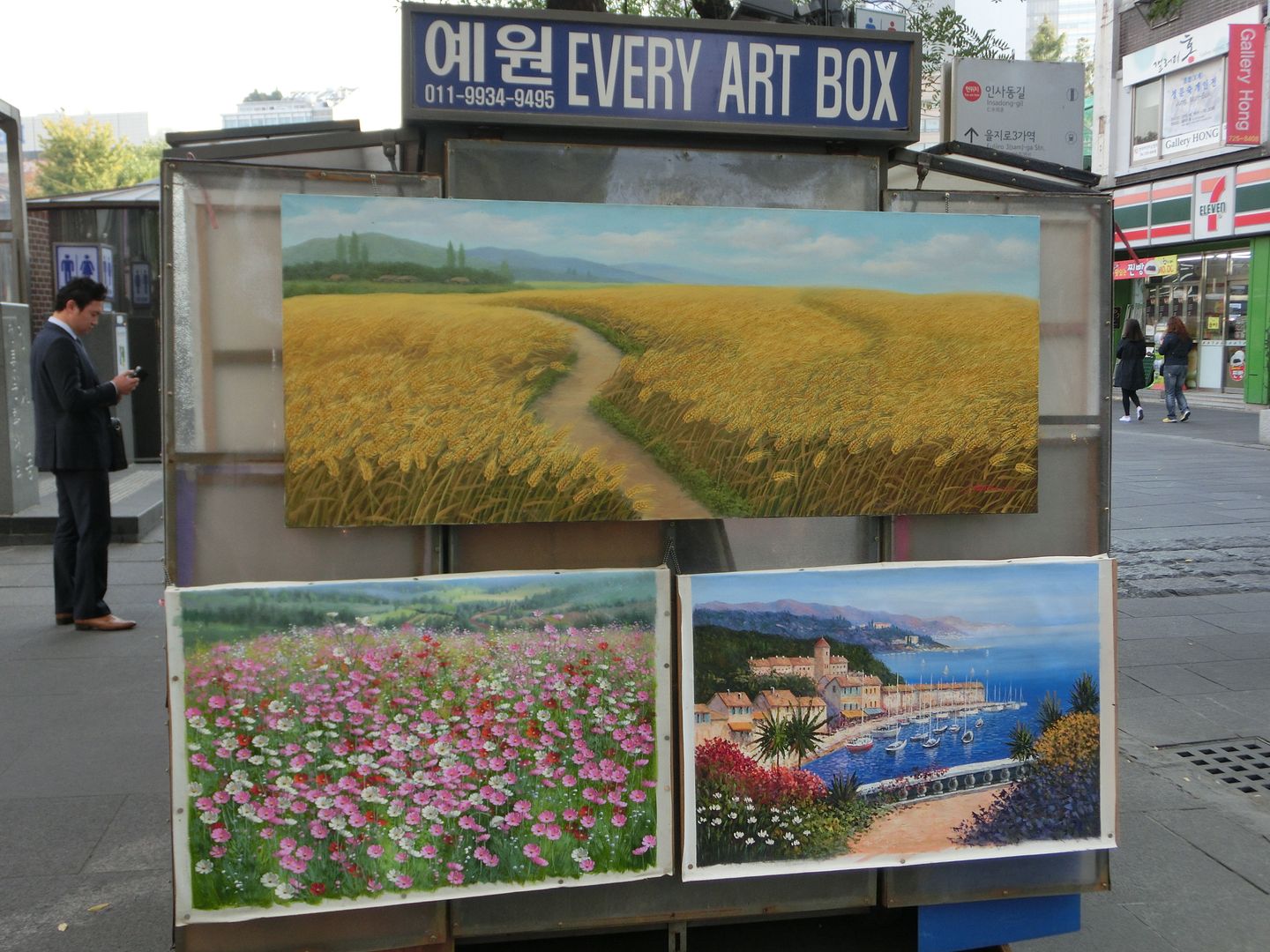 Lucky Bell
There are several pushcart selling wind chimes.
Ssamziegil Complex
The actual and the teddy bear version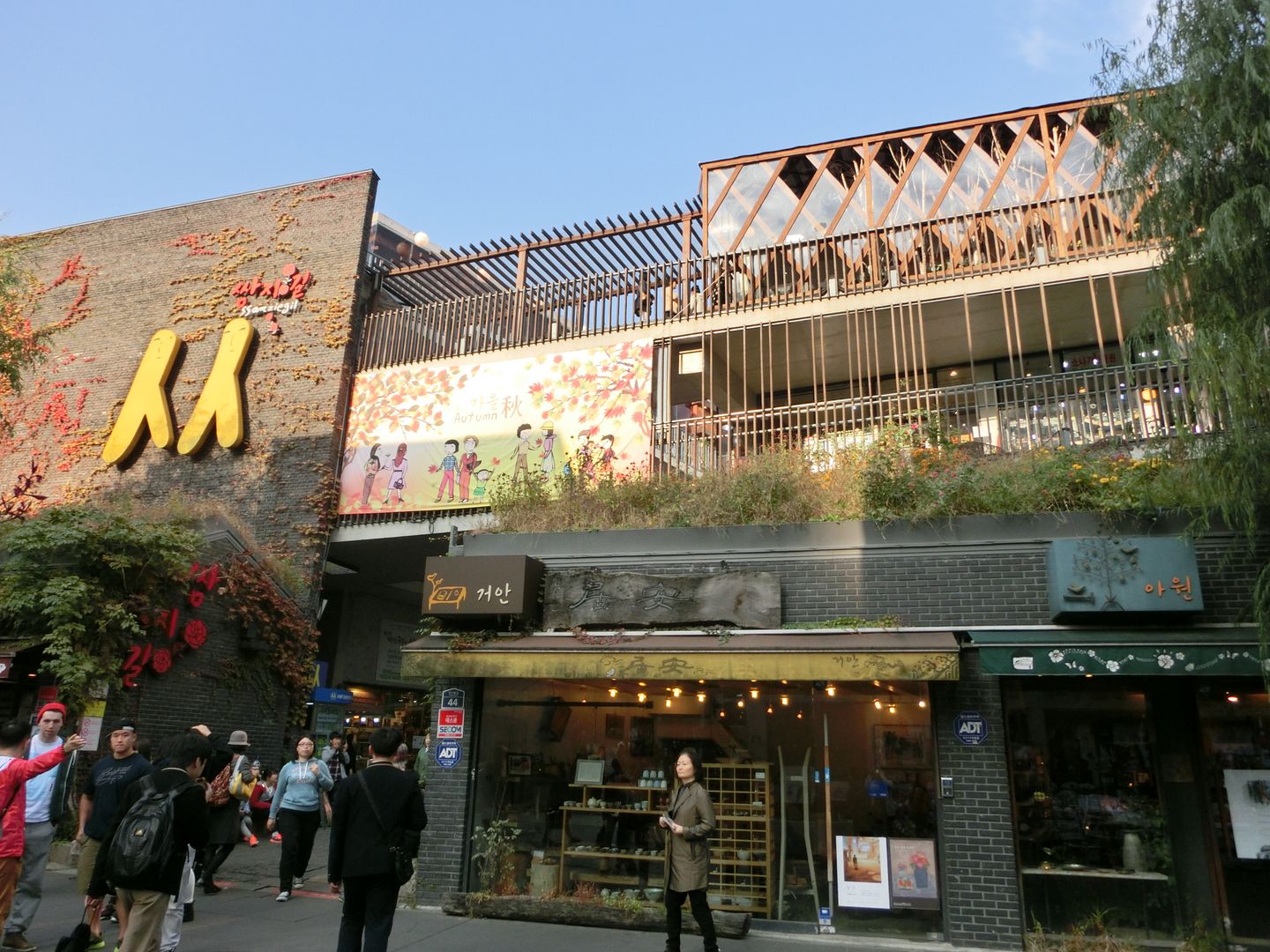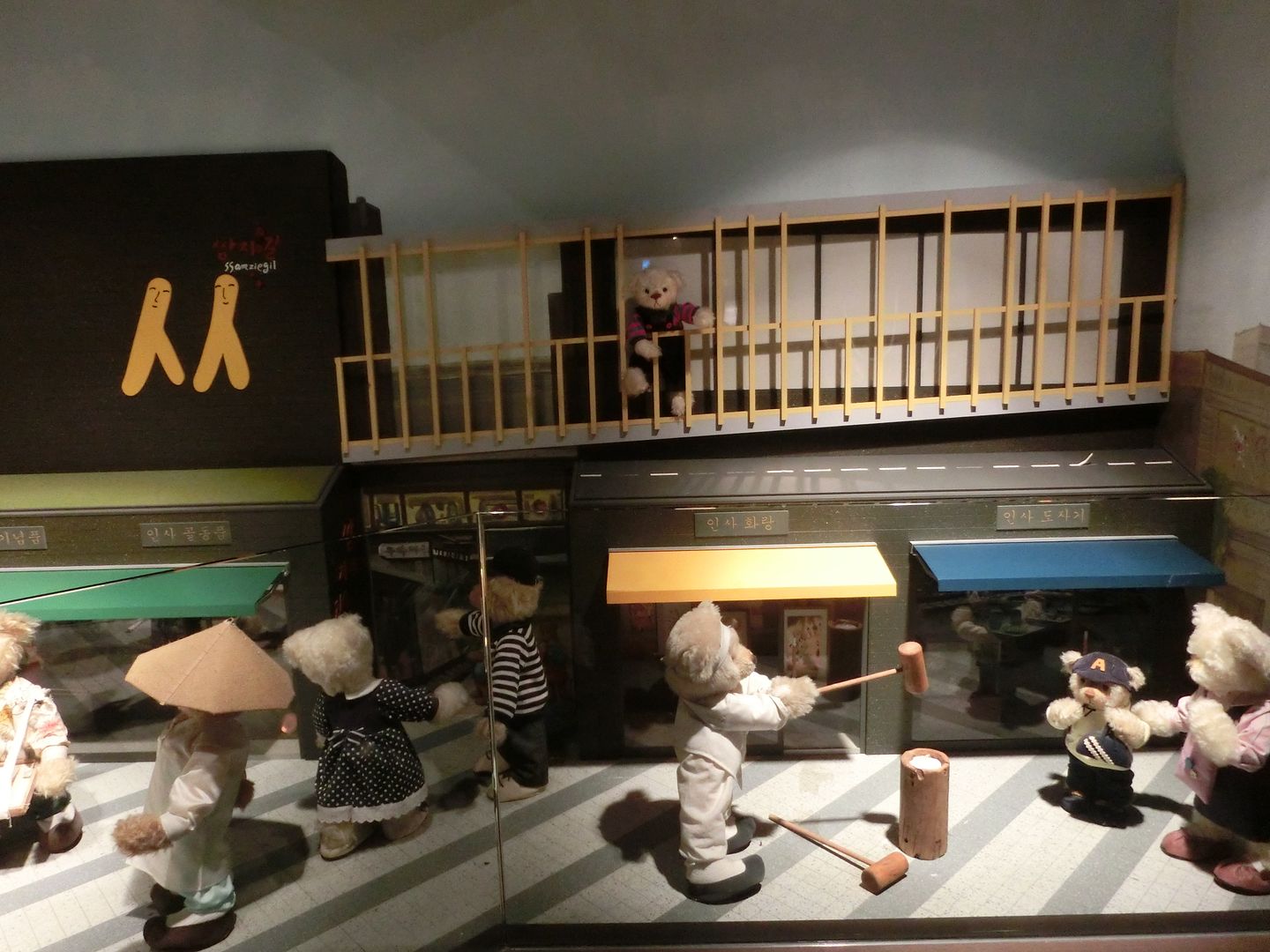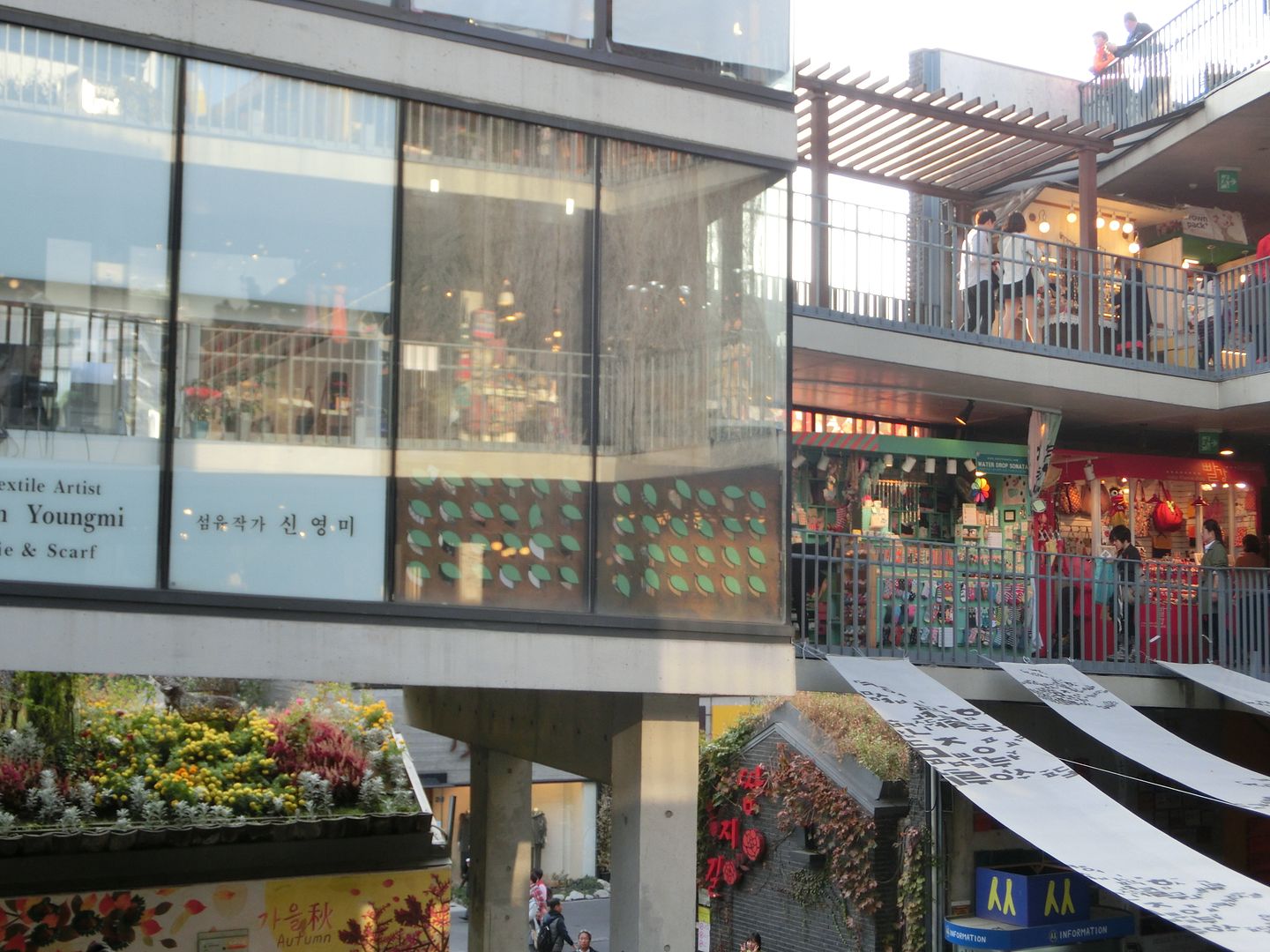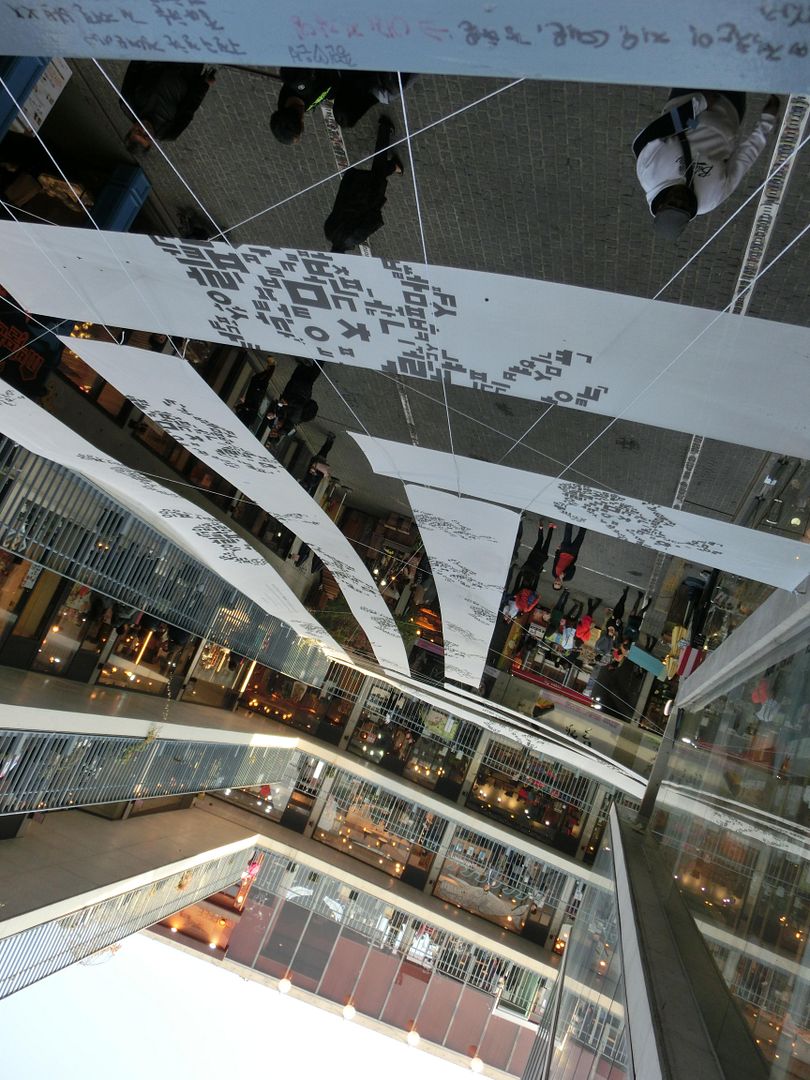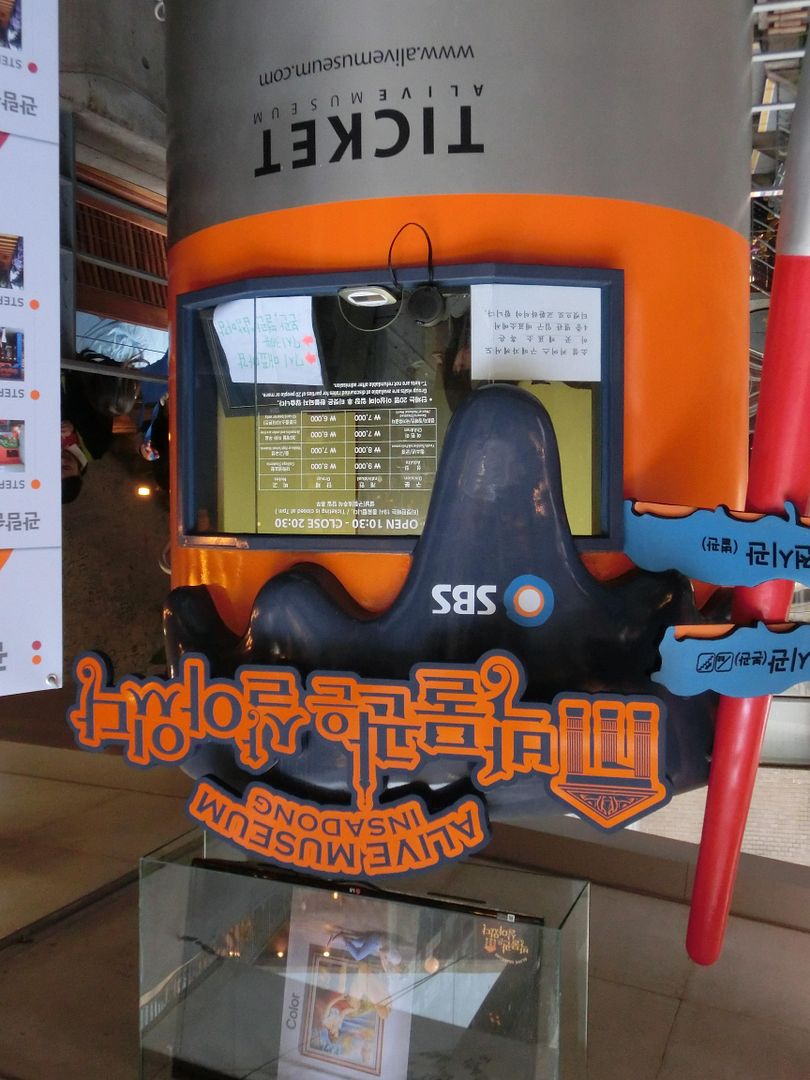 Ugly Doll
And this is one of the shops inside Ssamziegil.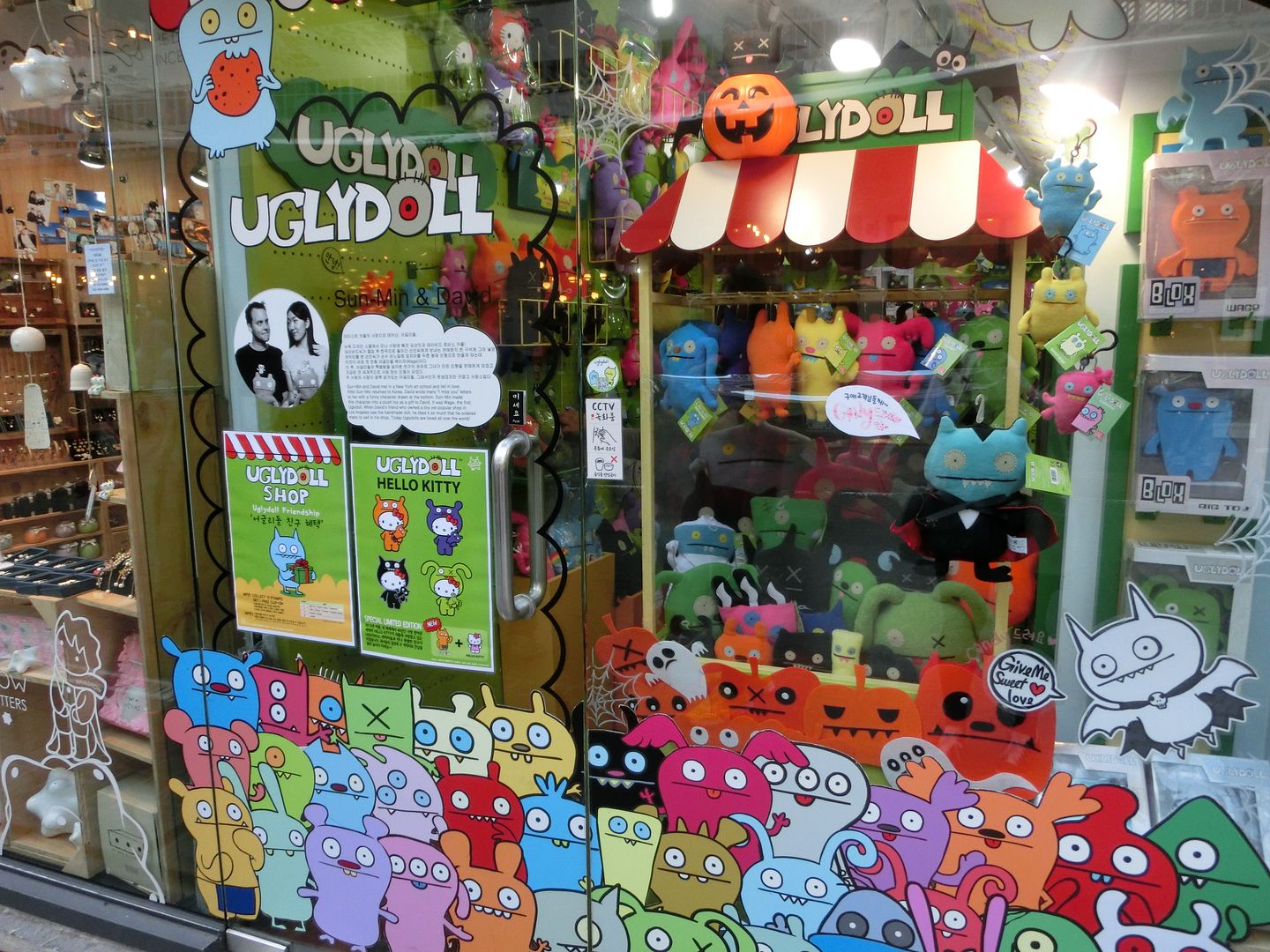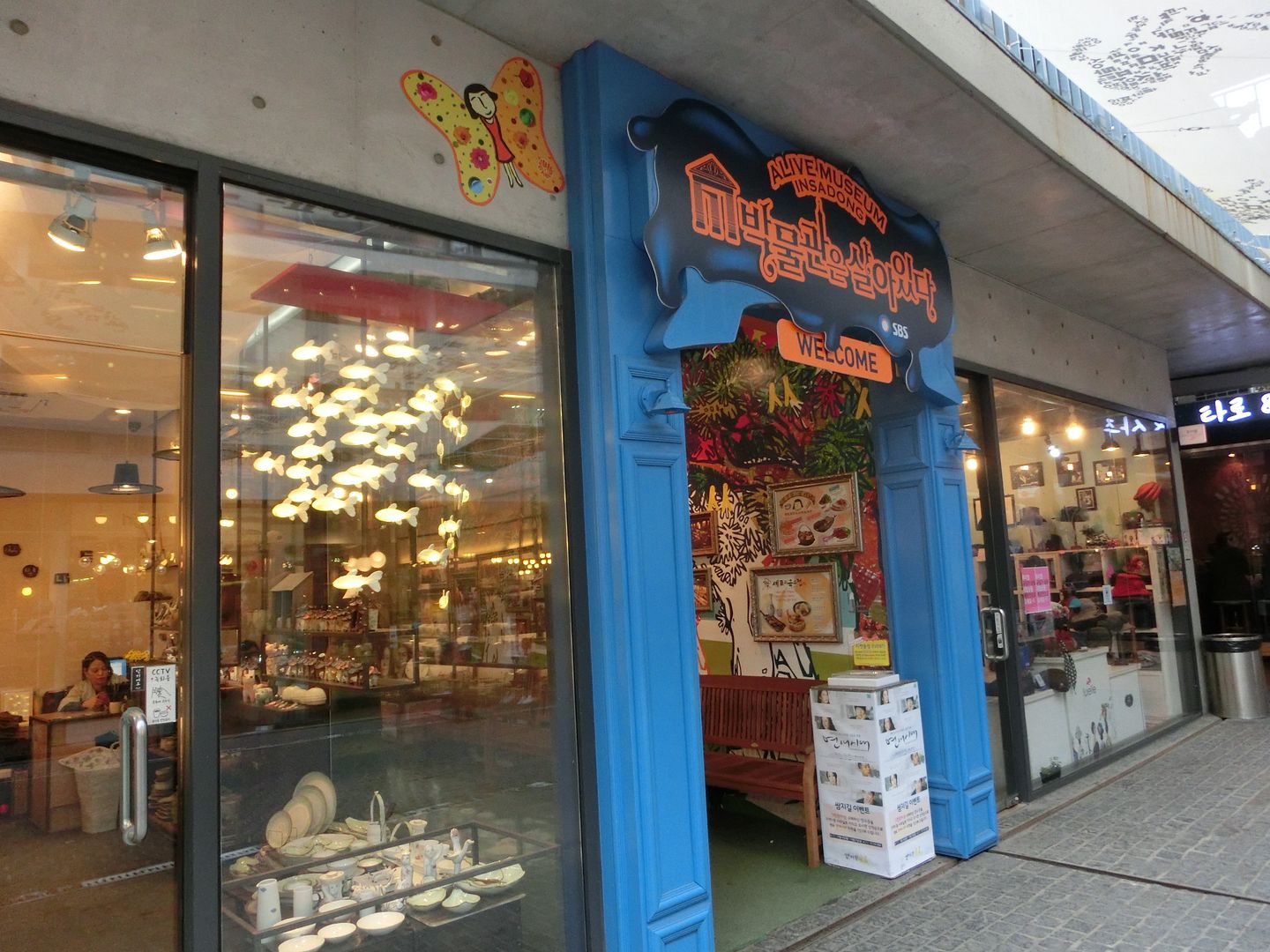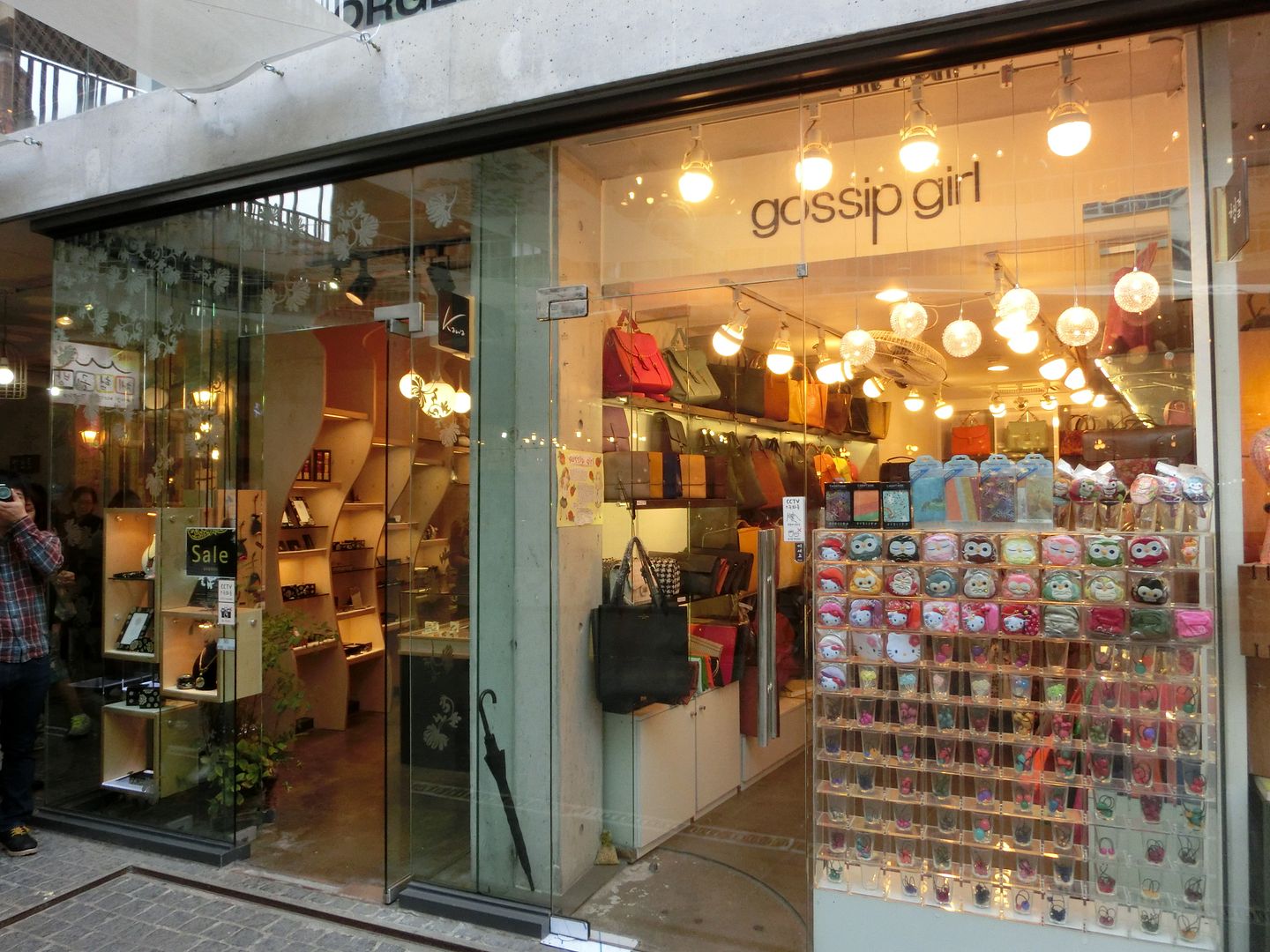 What is this shop?
In Insadong, the shops names are displayed in Korean characters. It's a fun test of brand awareness to see if you can identify Starbucks, Etude House, Too Cool For School from its traditional
Korean
characters shop name (or layout).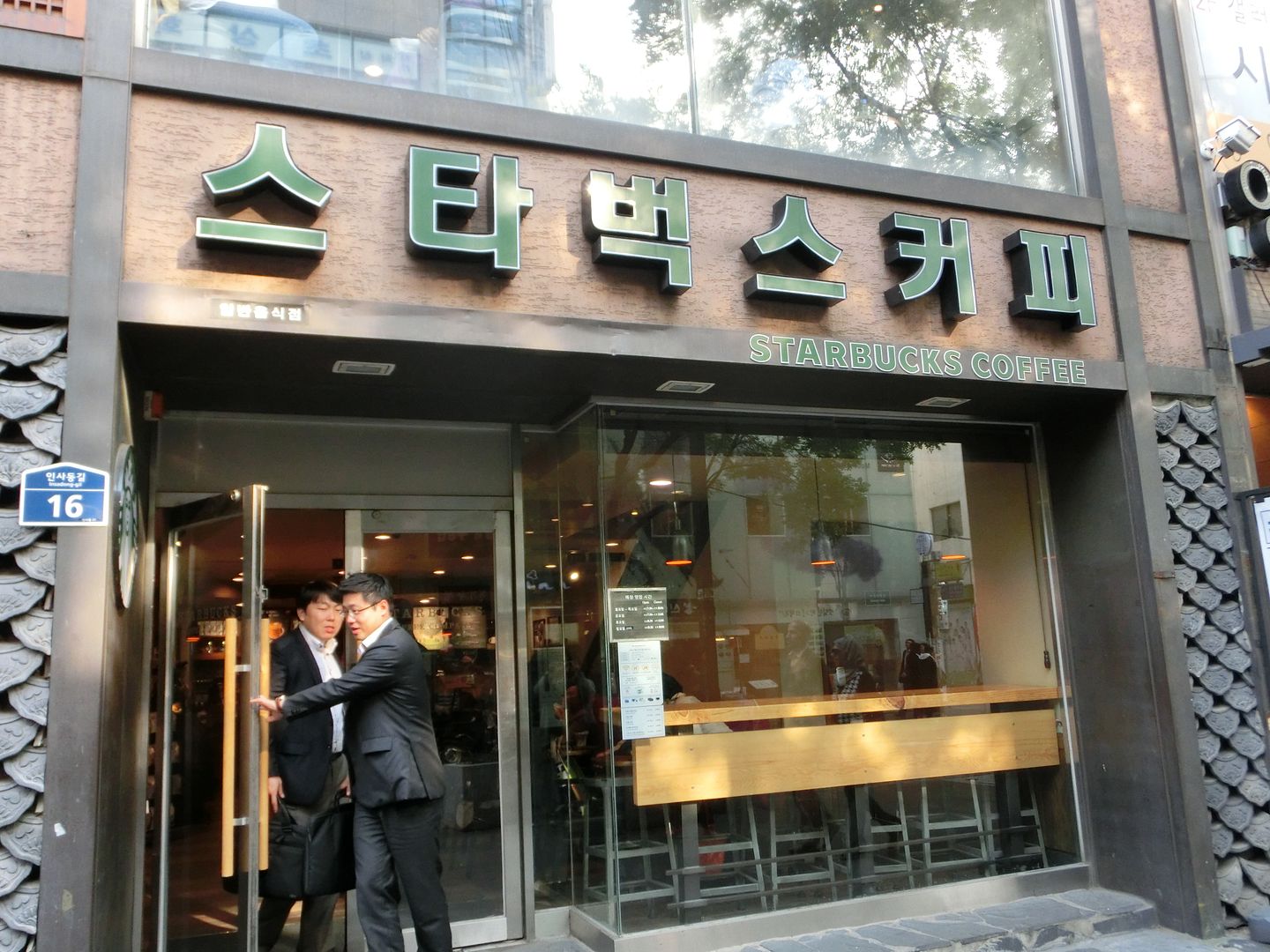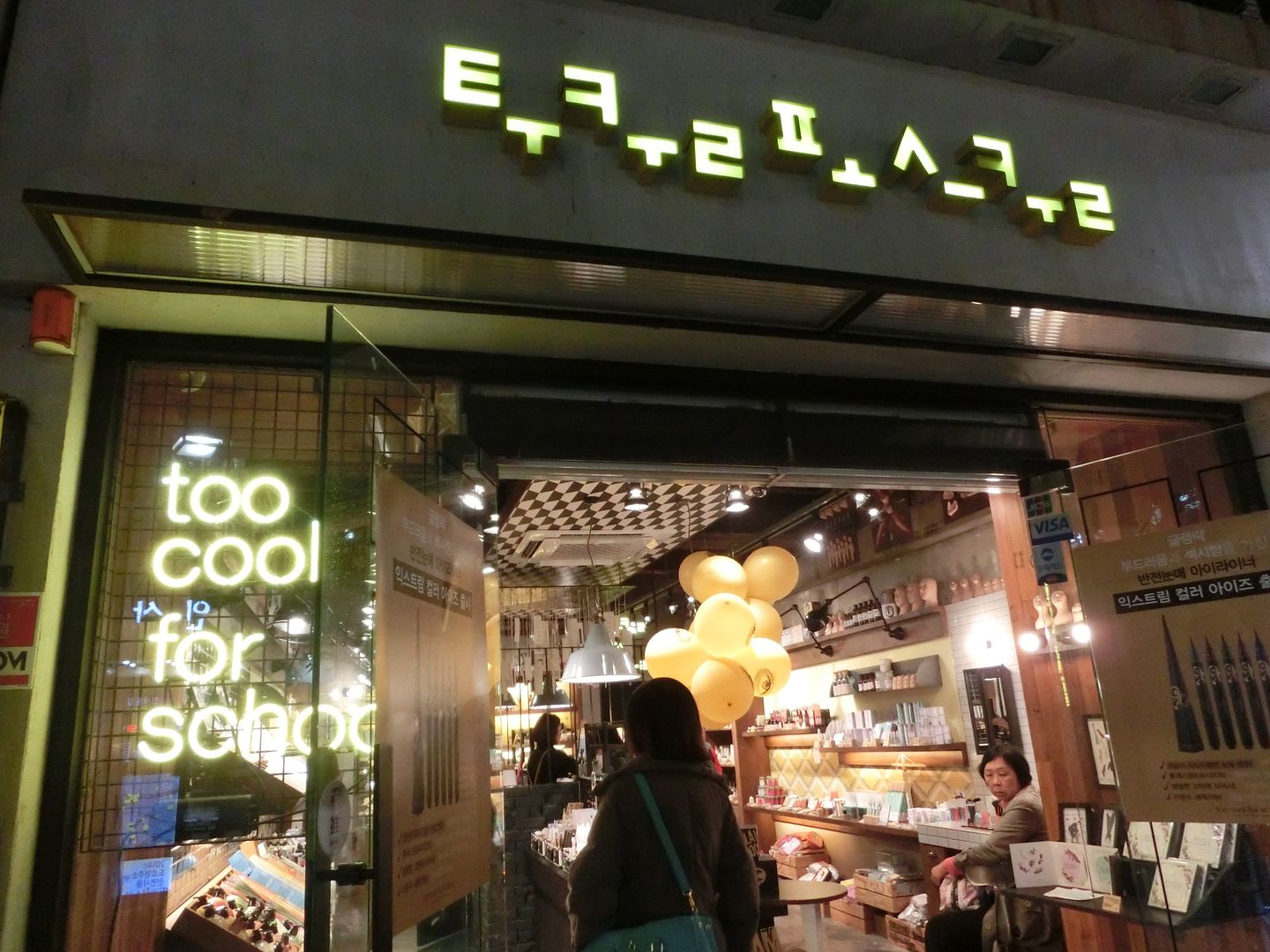 And I really like the also about Insadong is their selection of food and cafe along the streets.
Cold noodles
The first time I was here, I am looking for lunch and stumble into this nice noodle place in the main street which sells noodles and dumplings. For some reason, I choose the delicious looking cold sashimi noodles despite the chilling temperature. Thankfully, before I have a chance to regret my choice, I found out that the restaurant a kettle on every table offering free flow hot soup for its customers.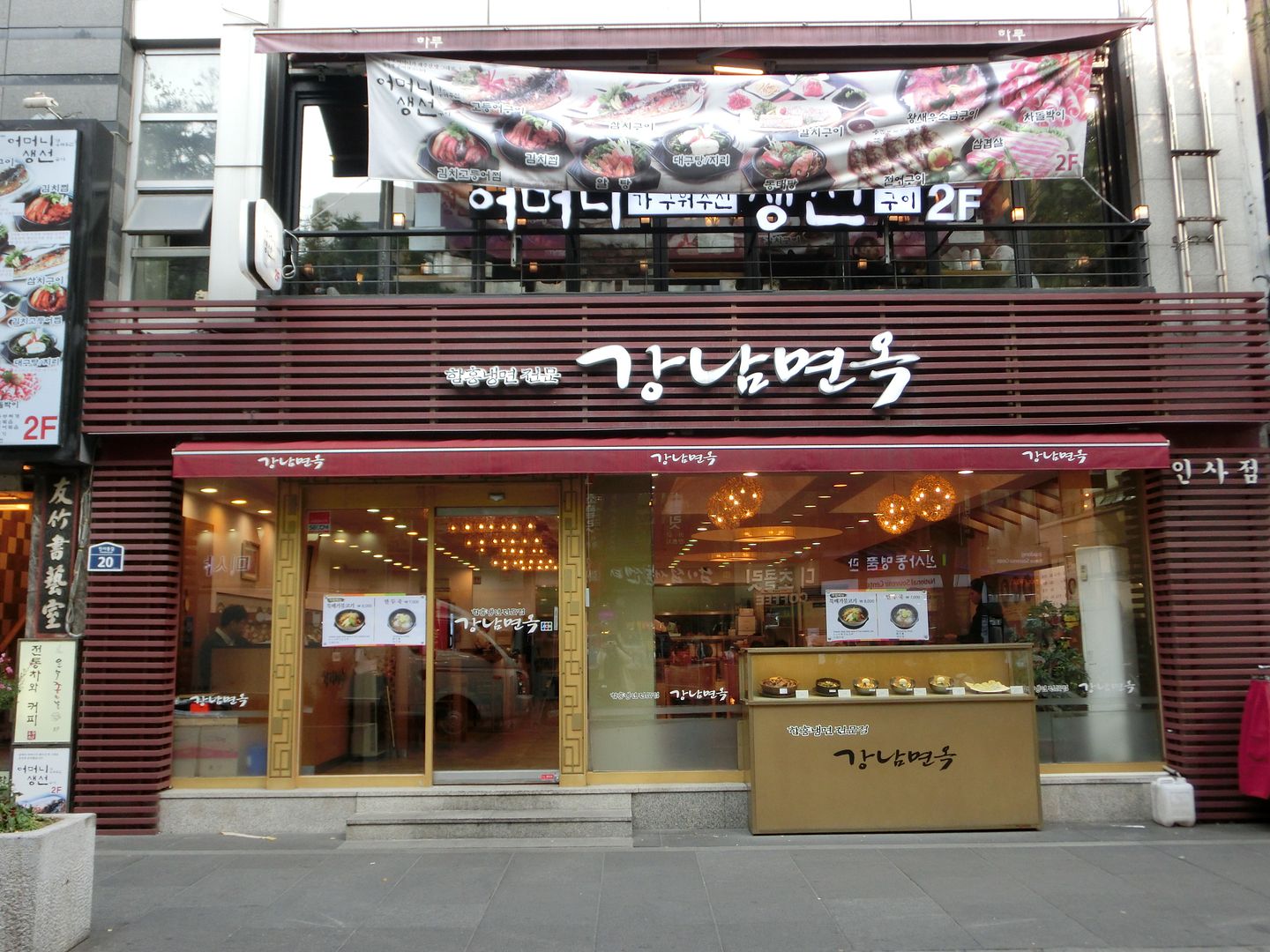 Cold Sashimi noodles
The waitress help to cut up my noodles with the scissors. The noddle is springy, and the sashimi (octopus) taste sweet, chewy and spicy. i find myself missing this dish - it's pretty delicious and refreshing!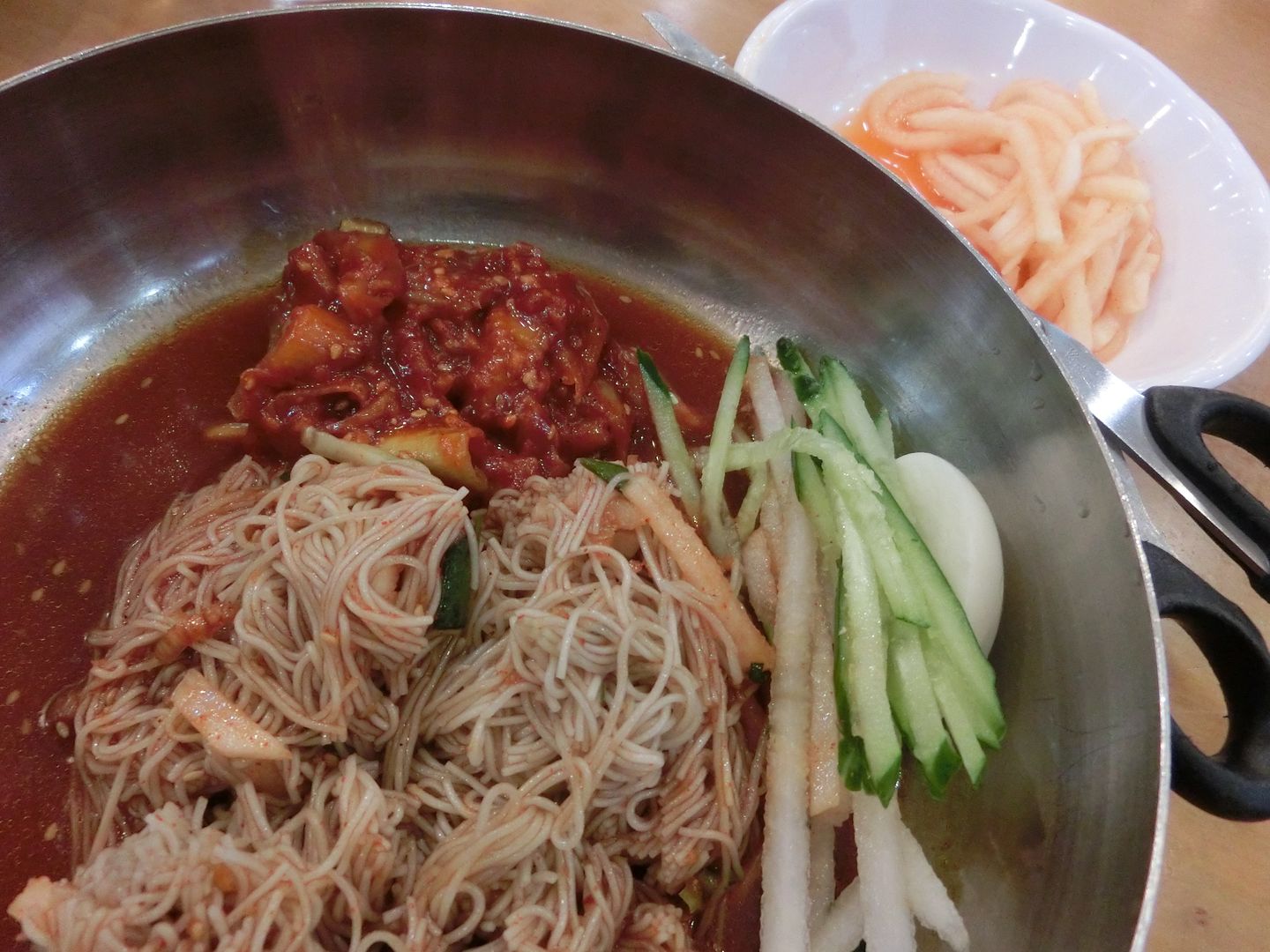 Free flow of hot soup
Yummy for the tummy!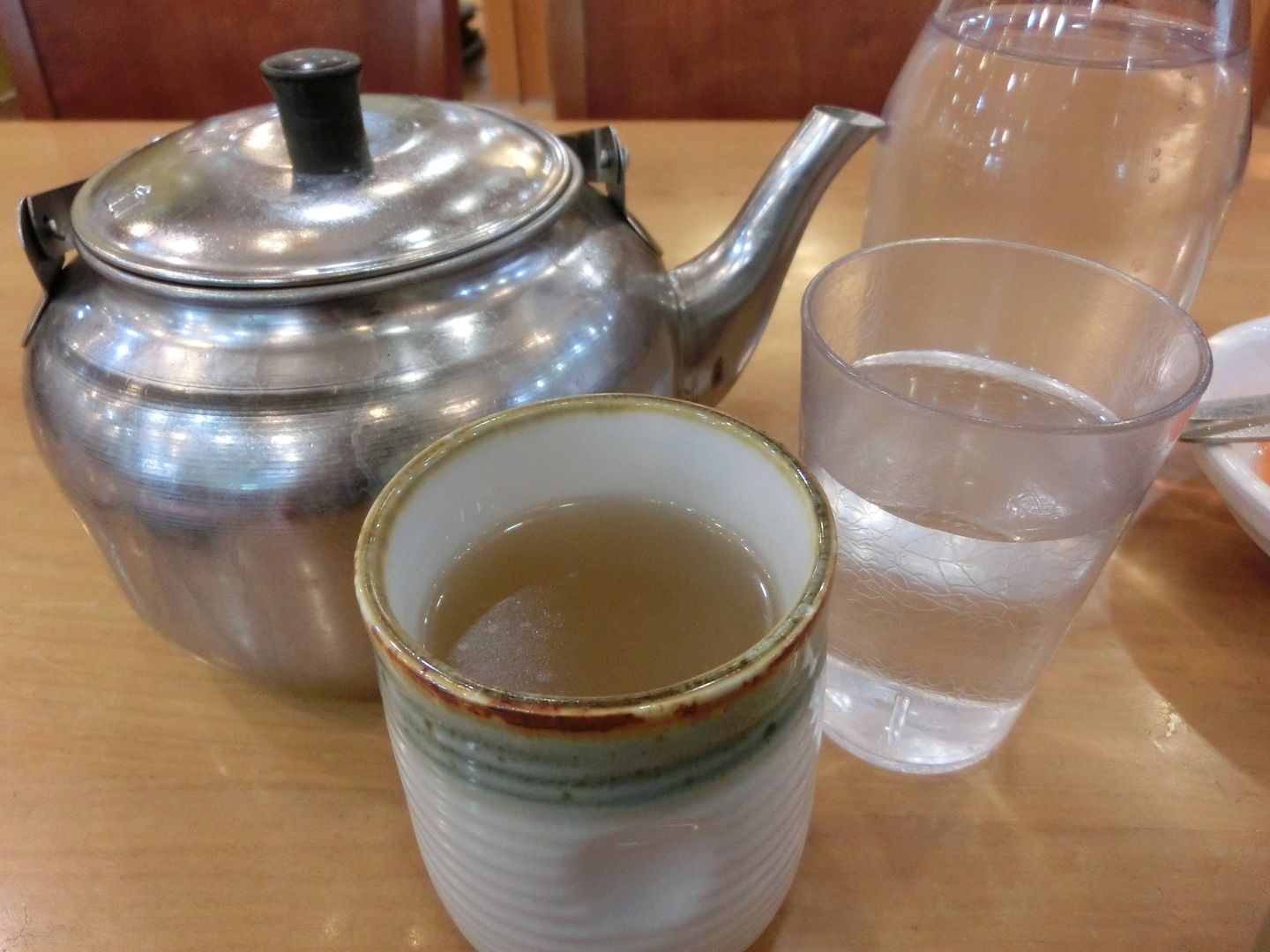 There are two type of tables in the restaurant - the normal table and chairs setup or traditional korea sitting on heated floor.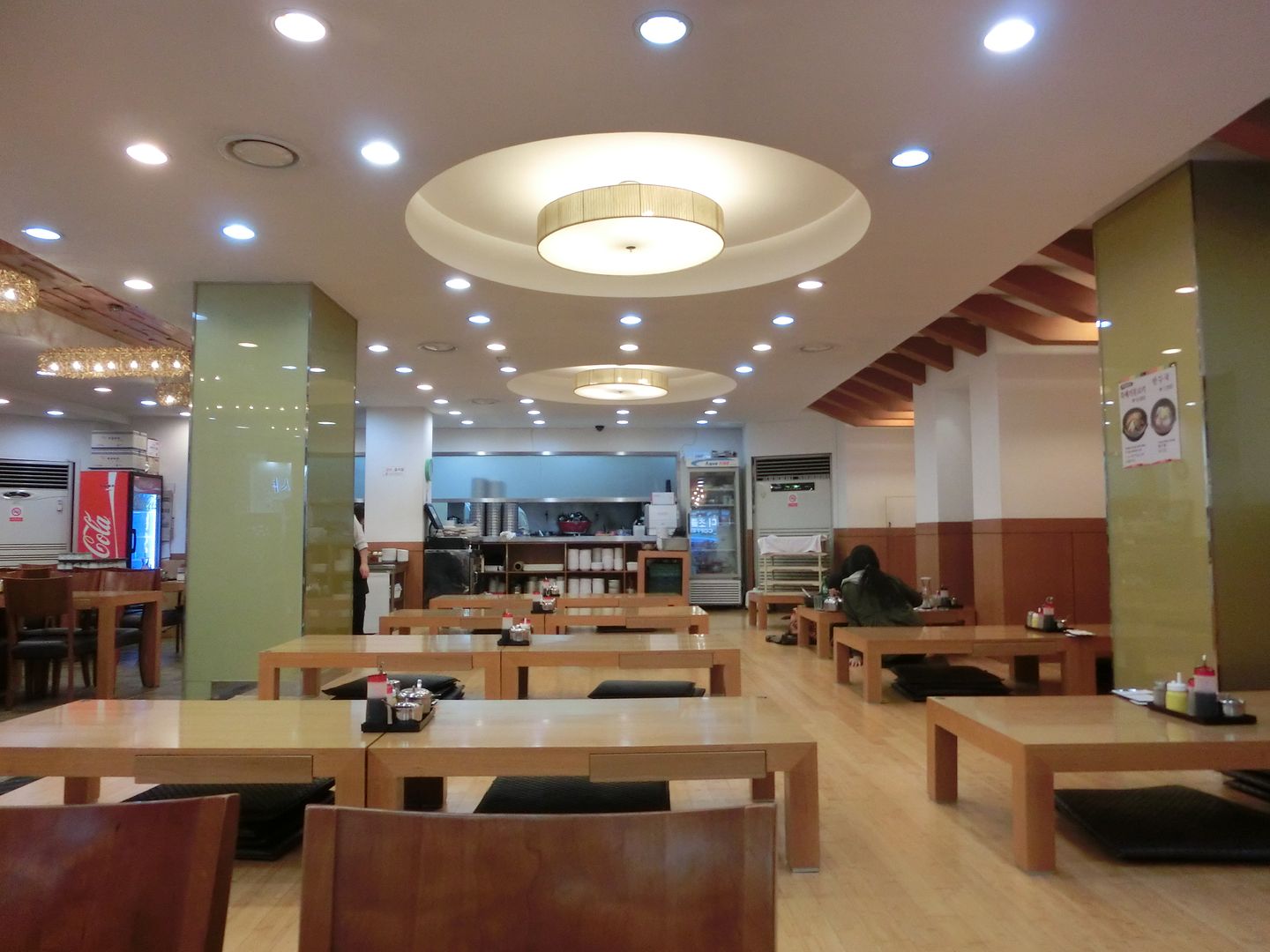 Streetfoods
Just like Myeongdong, Insadong has a nice variety of streetfoods.
Steamed Cake with Egg
Fish Cakes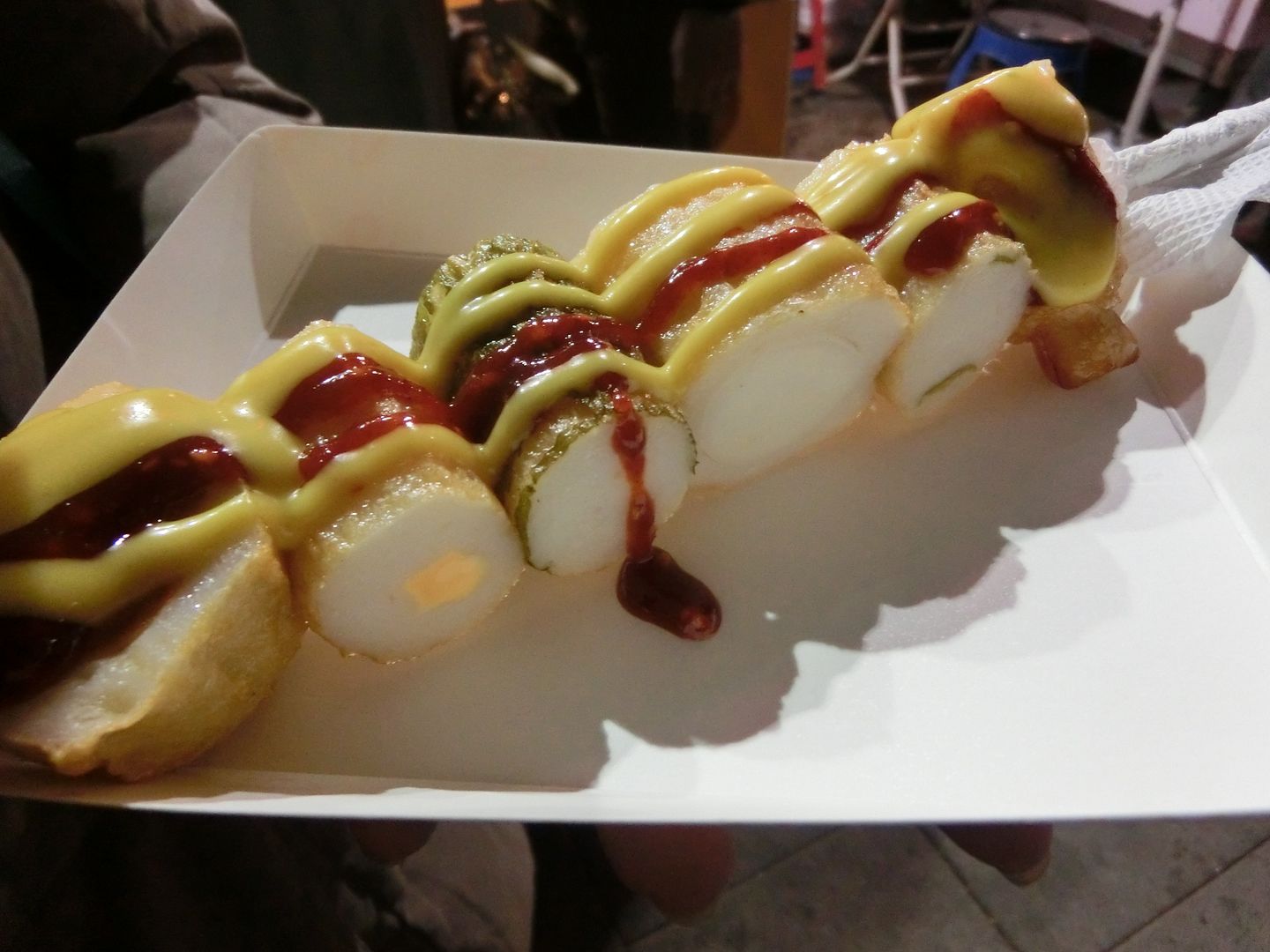 Hot Sausages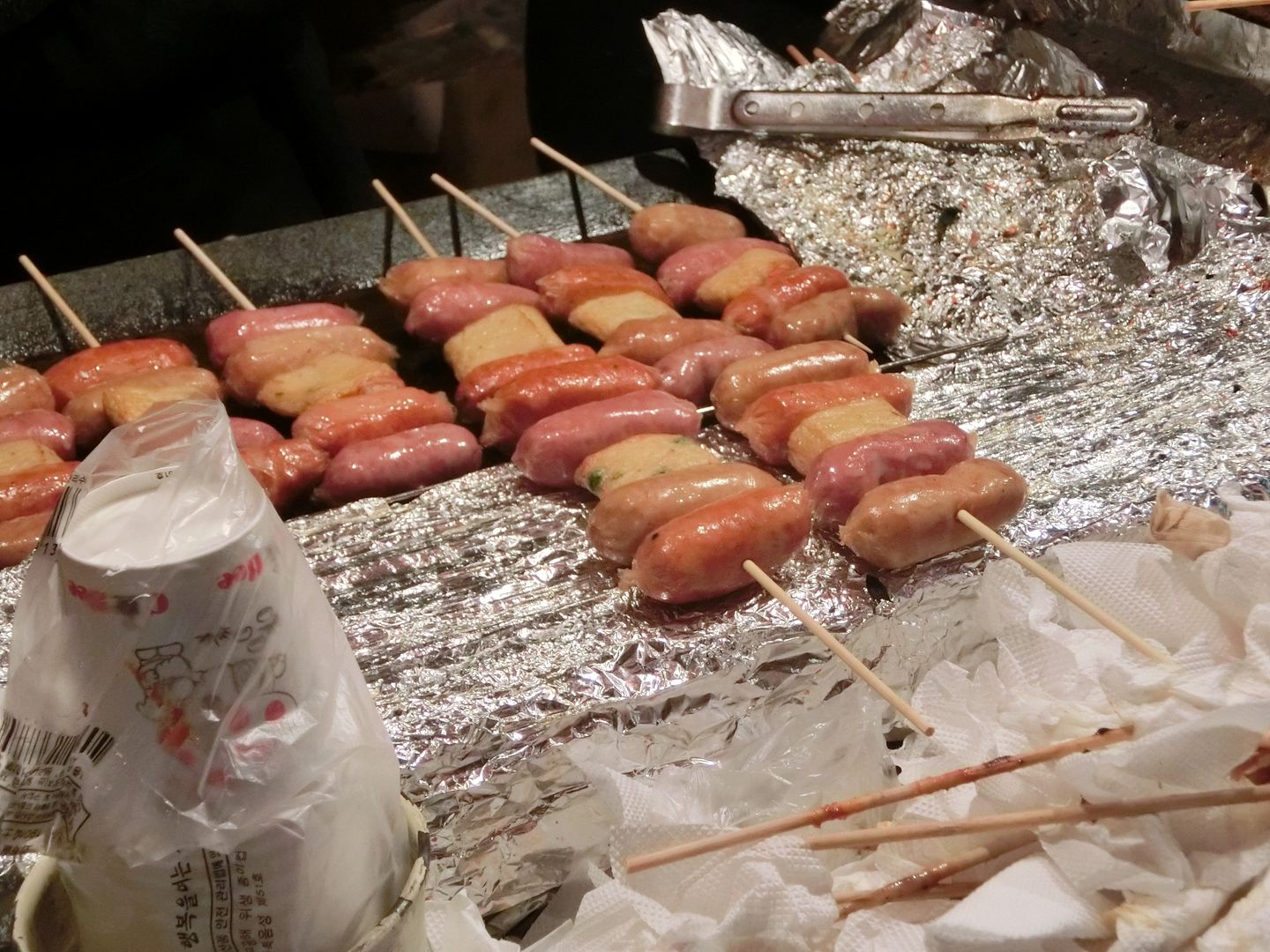 Fresh Sashimi
Freshly prepared sashimi.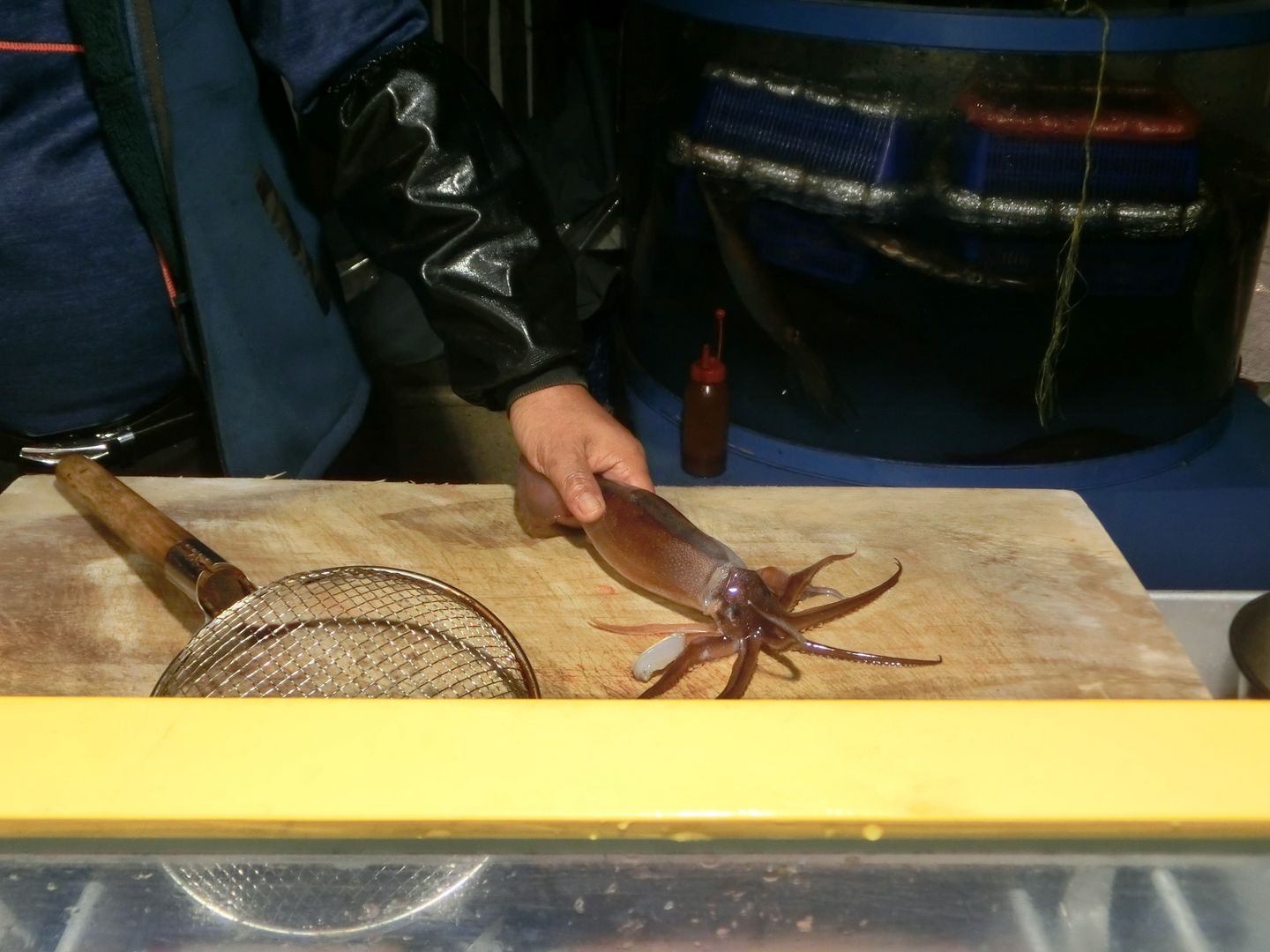 Waffles and Ice Cream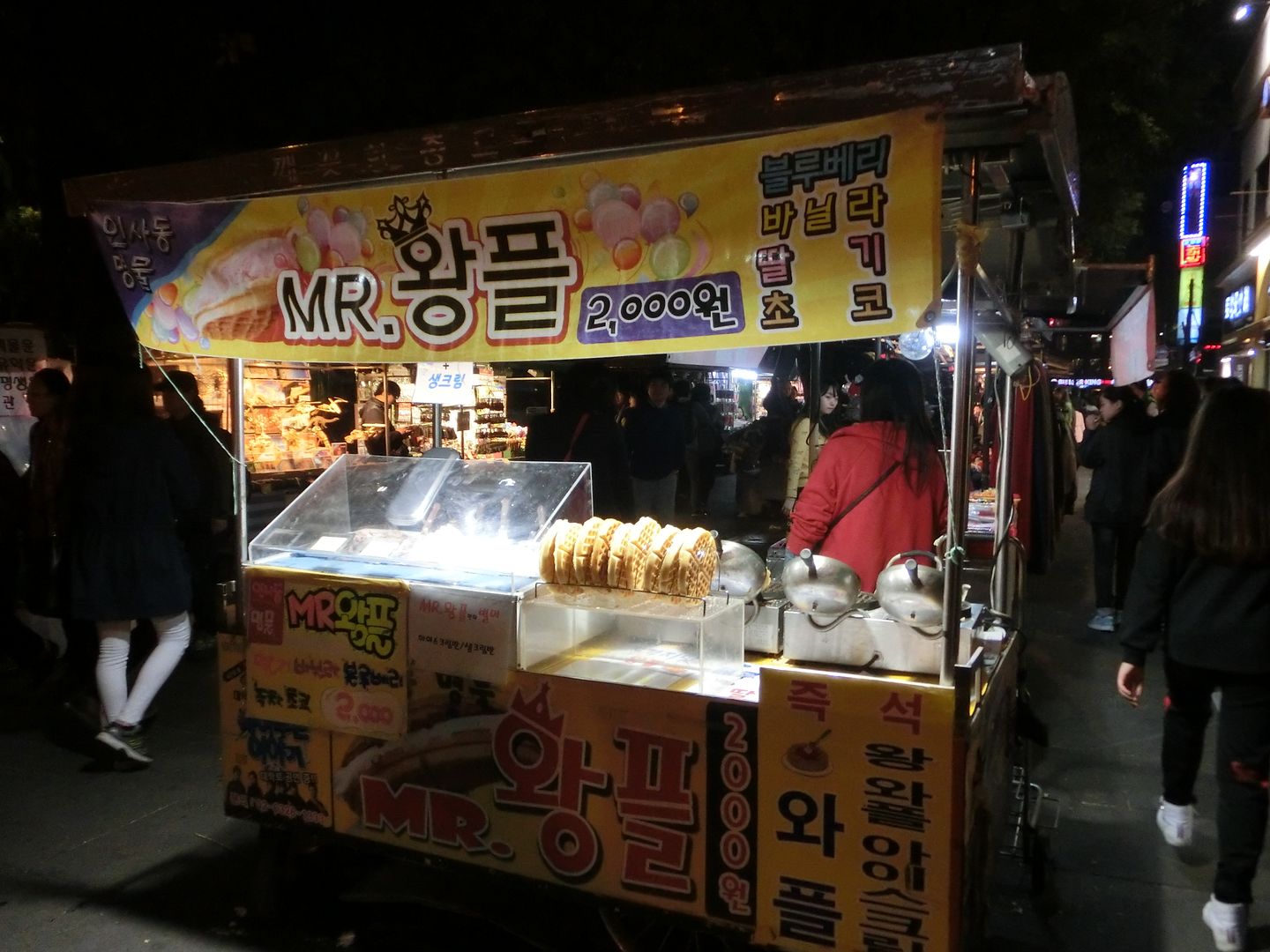 Ice cream cone
It's impossibly hard to miss this stall or the number of people on the street trying this ice cream cone.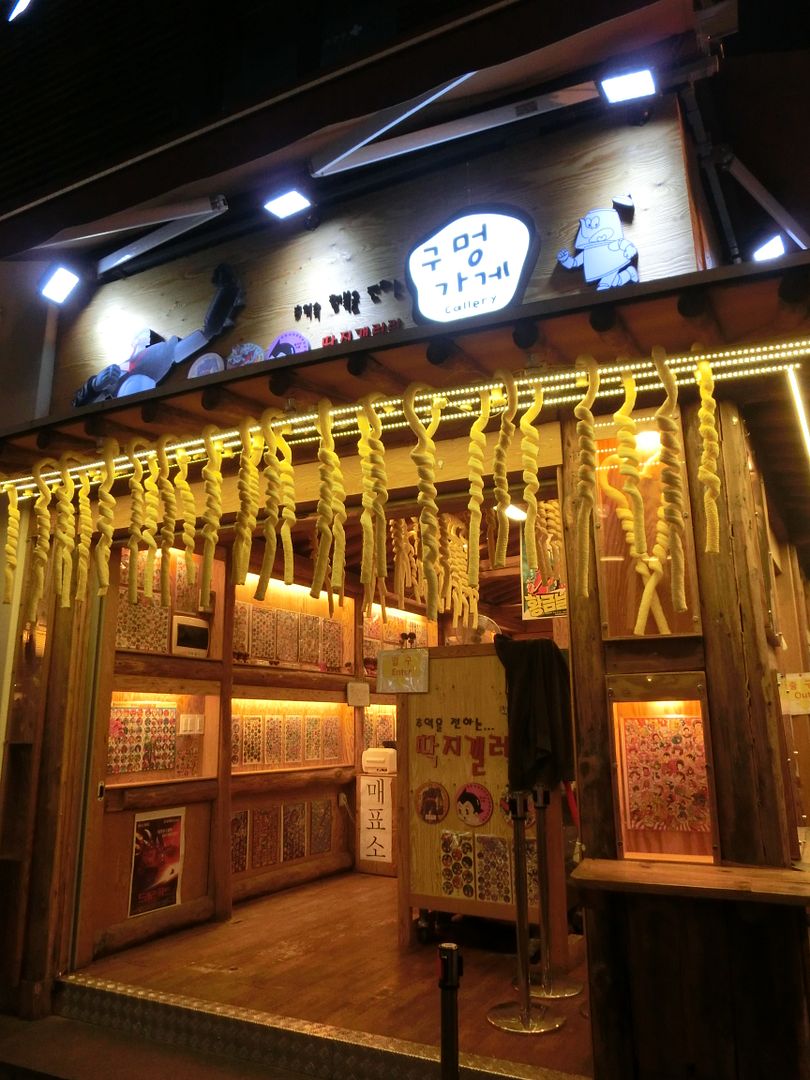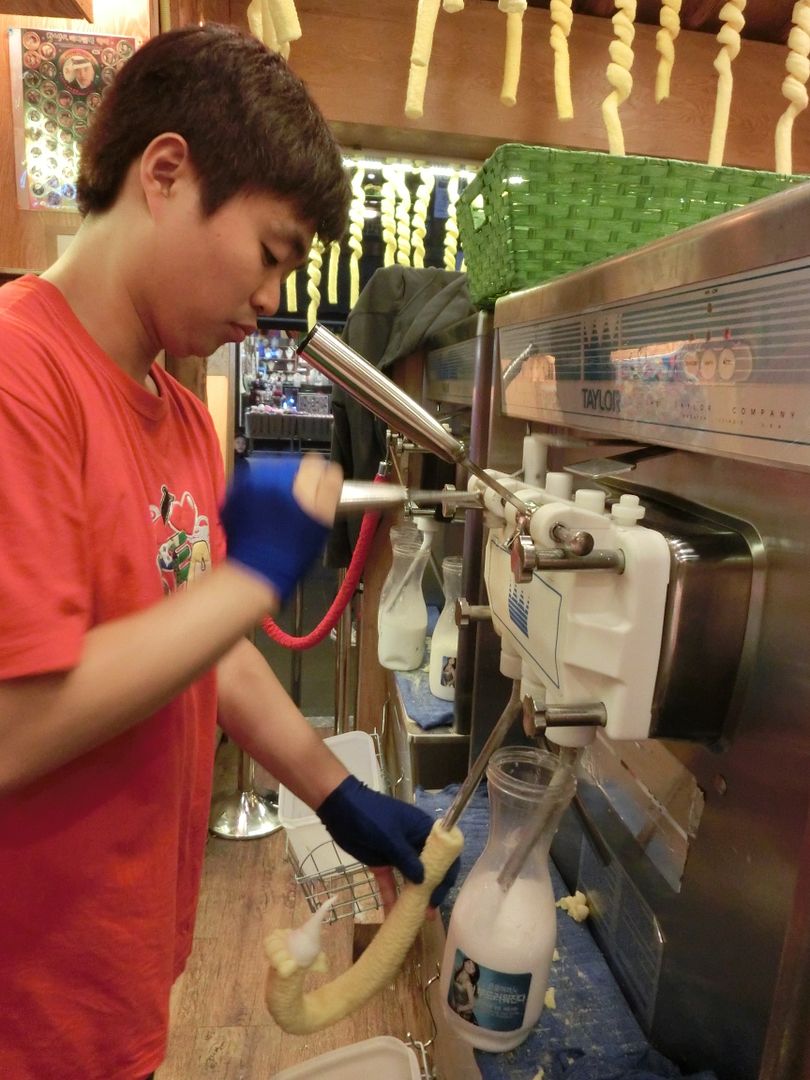 O'sulloc
O'sulloc is the largest tea company in Korea and originates from Jeju Island. One of the top ranking attractions in Tripadvisor and it's not hard to identify their 2 storey teahouse in Insadong. The first storey showcast its selection of tea for sale and a small selection of Innisfree skincare product while level 2 seats their cafe. It's a great place to hang around and people watch, and seriously, they have one of the best iced green tea latte ever.
Wedding Tea
According to the waitress, this is one of the popular tea. It's quite light in taste and very soothing.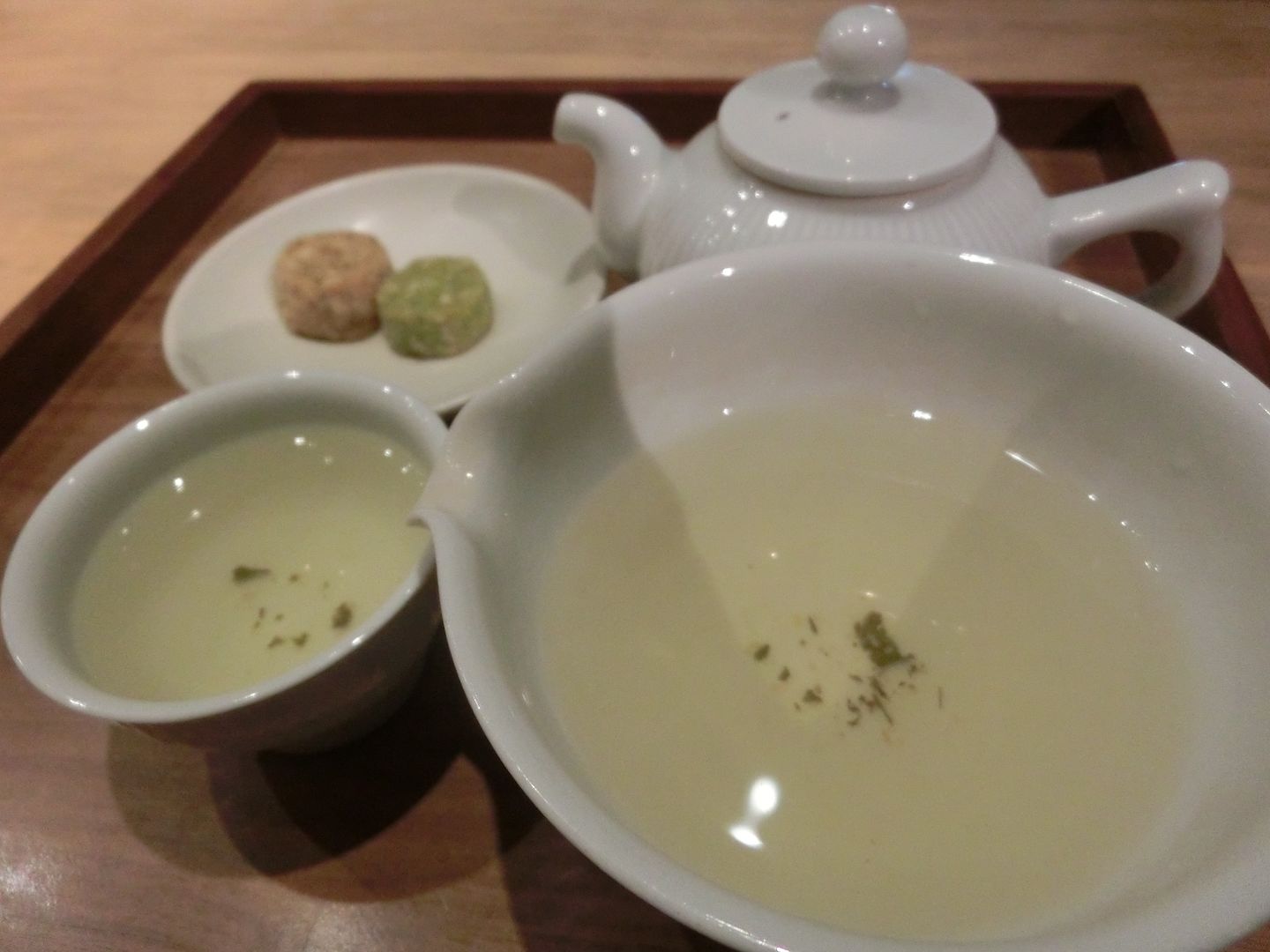 Green Tea freeze with ice cream
Again, I must say O'sulloc has one of the best green tea freeze and definitely not to be missed. their green tea tiramisu taste great too - a must try for all matcha lovers.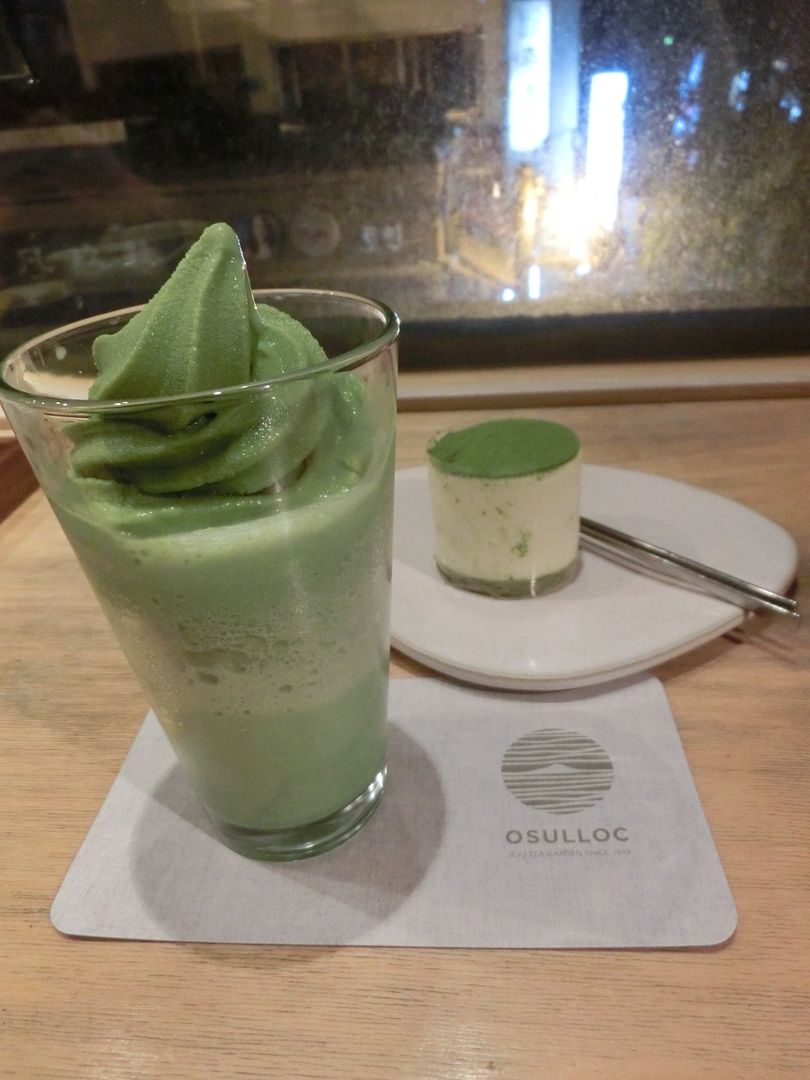 XOXO