I must admit, researching for what to buy from the country which I am going to travel to is an essential part of travel planning and making me more excited and ready for my trip way before my trip. If it makes sense ;)
After lugging back 25.4 kilograms of new products, these are some of my favorite purchases from my trip to Seoul which I have personally tried and liked and like them enough that I would repurchase again. Please bear in mind that product reviews are always subjective and this list is gonna be heavily skewed towards
beauty
(cosmetics / skincare) products though, and I will be adding on more stuff to the list as and when I start using my purchases :)
All products can be found in their respective outlets in Myeong Dong, and it's generally cheaper in Myeong Dong as compared to Seoul Incheon Airport.
1. Innisfree
This brand is not available in Singapore yet (why why why?) and I recall reading good reviews on many of their skincare and cosmetic products from various blogs and Taiwanese magazines. The brand ambassador is popular Kpop group SNSD's Yoona.
(top clock wise)
Innisfree Mineral Moisture Fitting Base
- This is not a typical silicone-y makeup base and a god send if you have dehydrated skin or if the climate is cold / dry. It's watery in texture and skin looks and feels moist throughout the day with this gem and maybe this product should be classified as a cosmetically elegant hydrating moisturizer. Or a good partner with your foundation and highlighter to fake the glowy skin look.
Innisfree Sheet Masks
- I love Innisfree sheet and capsule masks. Their masks are richly saturated with essence and gives great result for cooling (cucumber), hydrating (honey, royal jelly). The capsule masks are great for travelling too.
Innisfree Jeju Volcanic Pore Clay Mask
- Great for pore refining and clear skin in my case and from online review (
MUA
), they are great for oily and congested skin. Innisfree has also introduced a new "super" version for oilier skins and "jumbo" tube size version. I bought the normal version of the pore clay mask since I have dry combination skin but I have recently tried the samples of the "super" version given to me- and - I prefer the "super" version more. I like that the super version as it dries up faster and gives a better results in shorter time - I just have to note that I couldn't put them on for too long or my skin will feel really tight and dry.
Innisfree Olive Real Moisture Nail and Cuticle Cream
- If you are prone to dry, peeling cuticles like me, where your usual hand cream doesn't seem to help, this is a lightweight cuticle cream that works well without being oily or overly greasy. I find myself reaching out for this way too often during the day.
2. Laneige
Alright, Laneige is available in Singapore and many other countries and endorsed by the popular Korean Actress Song Hye Gyo internationally. But - the deals are indefinitely sweeter when the same products are like 30% cheaper than in Singapore.
(top, clockwise)
Lanegie Snow BB Soothing Crystal
- SPF50, hydrating, whitening, BB, lightweight, glowy finish. What I like is the cooling effect on skin when the bb was applied. In their Myeong Dong store, the face puff was sold seperately too. Grab!
Laneige Moisture Lip Balm
- I'm a fan of fluid type lip balms and this gem acts well as a lipshine and non sticky lip balm treatment and also as a lipgloss over your lipstick. It's so handy during my trip where the normal lip balm does nothing to hydrate my lips from the harsh cold wind.
Laneige Silk Intense Lipstick
- I love their lipsticks - the colors are vibrant, photogenic and the texture are not drying. Personally, i'm loving the shade Beige Chiffon which gives a flattering "my lip but better" color. I was watching a recent episode of "Queen - Nu Ren Wo Zui Da" and the makeup artist (Kevin) recommend this product as a blusher too - just dab on using ur finger and the result is a glowy natural blush. According to him, this lipstick contain high definition pigments and therefore looks great in pictures - which I totally agree.
Laneige Firming Sleeping Pack
- One word, GREAT. This is the firming sister of the famous Laneige Water sleeping pack and I always wake up to hydrated, lifted, soft skin with this gem. A tip though - Watsons around Seoul carries Laneige skincare and does run promotion 20% promotion from time to time.
3. Masks, Masks & Masks
Seoul has this huge variety of masks from face masks, neck masks, eye masks, neck masks, foot masks, elbow masks, hair masks, finger masks, heel masks, sleeping masks etc. One of the more unique masks that I saw was the peeling foot mask which should be worn for approx 1-1.5 hr before washing off. The dead skin from your feet will slowly shed off (painlessly) a few weeks later and viola - baby smooth feet. I like the
Etude House Bebe Peeling foot mask
and there's also one from
Face Shop
too.

4. Skinfood Egg Hair Moisture Pack
This is meant to me a hair mask, which I used it daily as a conditioner and it leaves hair soft, moisturized and bouncy without any oily residue. It works great when you rinse it off with warm water (doesn't work as well with cold water). Inexpensive as well, though it can be bulky in luggage.
5. Etude House Drawing Eyebrow Pencil
One distinct Korean ulzzang look is thick, straight eyebrow. This eyebrow pencil comes in 5 shades for all, a rectangular shaped pen, and a brush/spoolie at the other end. It gives a natural, powdery finish that's not reddish or over yellowish.

6. Too Cool for School McGirly Rice Face Scrub
This is something I almost neglect to mention. A face scrub that leaves skin smooth is a basic prerequisite requirement. Bonus point if it's gentle and non irritating. What this is so much better about this product is that this magic product is not only gentle, it also brightens up, even skin tones, shrink pores, leave skin firm and elastic - just like an egg white. All these without drying the skin (which causes skin to be even more oily for days after which). The smooth and brightening effect last for days too.
7. Lotte Dream Cocoa Chocolate Cubes (crunch, 56%, 72%)
Beary recommends this and their dark chocolates are really good! My personal favorite is the 56% dark chocolate which is excellent for a perk me up during sleepy afternoons. They can be found in Watsons around Seoul.

8. Socks
Everywhere in Seoul, you can easily see socks for sales - be it in makeshift stalls or brick and mortar store itself. They have an amazing variety of
socks
everywhere from 1000won that will sweep your feet off. From plain solid shades, logo, cutesy cartoon, crew, low cuts, no show, tube, ankle, calve etc, whatever style you like, you will find it. Good quality too.
9. Mobile Phone Cases
Mobile phone casings are everywhere in Seoul - from pushcarts in streets of Myeongdong, underground shopping area, mobile accessories shops - for Android models (Samsung, LG) or iPhone models. If you are looking for cheap mobile phone cases, Seoul may not be the correct place to find (prehaps Qoo10, Hongkong, Shenzhen and Zhuhai are)
But for nice, innovative and good quality phone cases, Korea do have many well made brands that are not readily available in Singapore yet. In my last trip, J discover a nice Koean brand (forget its name) in a sleek leather flip design for iPhone 5 that till now they are not readily available in Singapore. This time round, Egg spotted a super sleek iPhone 5 bumper case that someone is using in the subway and after looking around, we discover Pleomax.
It's very sleek, comes in 5 pretty
colors
and yet well designed to protect my phone from falls (I have dropped my phone in this casing for more than 10 times from the highest 1.2m height and despite being a bumper case, my screen didn't cracked).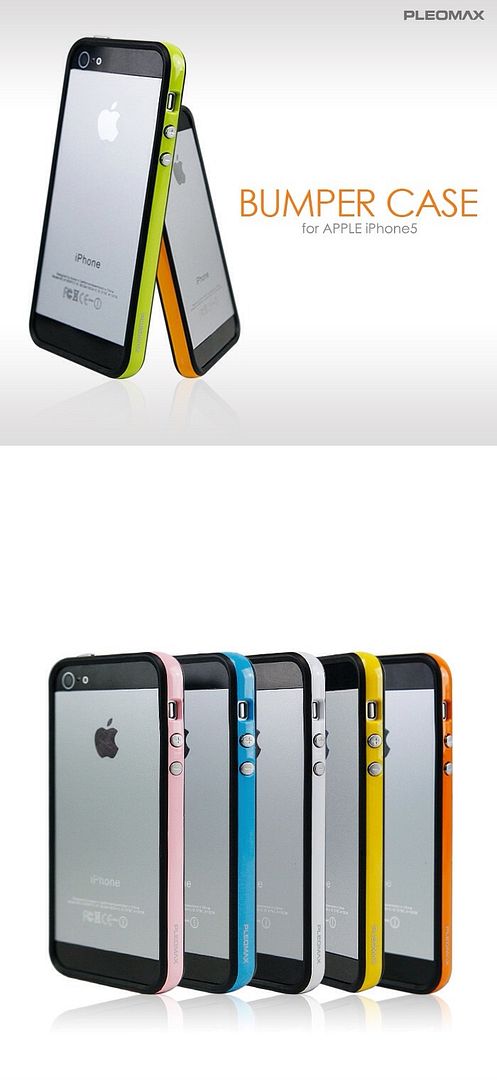 10. Others, Accessories, Bags, Clothing, Shoes, & Stationary
Well, it's not exactly feasible to post pictures of all my new loots since I took an easy way out then and packed everything in my luggage instead of arranging and taking pictures. Seoul is definitely a shopping haven and afterall, it's well known that they are wholesaler in Asia for these products - for females and males (yes, males too). Don't forget to check out their impressive selection of good quality
earrings
and
accessories
. And if you are still schooling, check out the cool notebooks and stationary supplies from
Art Box
when you are in the country.
Shopping is always highly subjective and probably the best gems can be the one that you discover yourself in the country. I hope this post helps to increase your excitement for a trip (back) to Seoul.
The most important thing is to enjoy your trip. The best thing out of your travel trips should be the precious memories of the place you visited.
Ciao~