It started with a Ben & Jerry promo and a target to go to a quiet Ben & Jerry's outlet for
my
our ice cream fixes. So after a 20 minute drive, we reach Rochester Mall, hungry for lunch and we decide on Japanese at Kasz Japanese Fusion sushi.
Aburi Salmon Roll
We ordered this based on the service staff's recommendation and indeed we are very pleased with the recommendation. It reminds me of california roll wrapped with salmon sashimi which are fresh and half cooked (probably using the torch grilling method?). It's refreshing and definitely taste above average compared. highly recommended for salmon sashimi lover.
Kurobuta Tonkatsu
We ordered the Kurobuta Tonkatsu since it's on their menu and promotion board outside the restaurant and not many Japanese restaurant offers it (Kurobuta = Black pig, which is highly prized in Japan for the tender meat and flavor and Tonkatsu means pork cutlet). The fried pork cutlet is very tender, not tough at all, and yet the batter is crispy and flakey. it's a delight when you taste it with the black sweet tonkatsu sauce.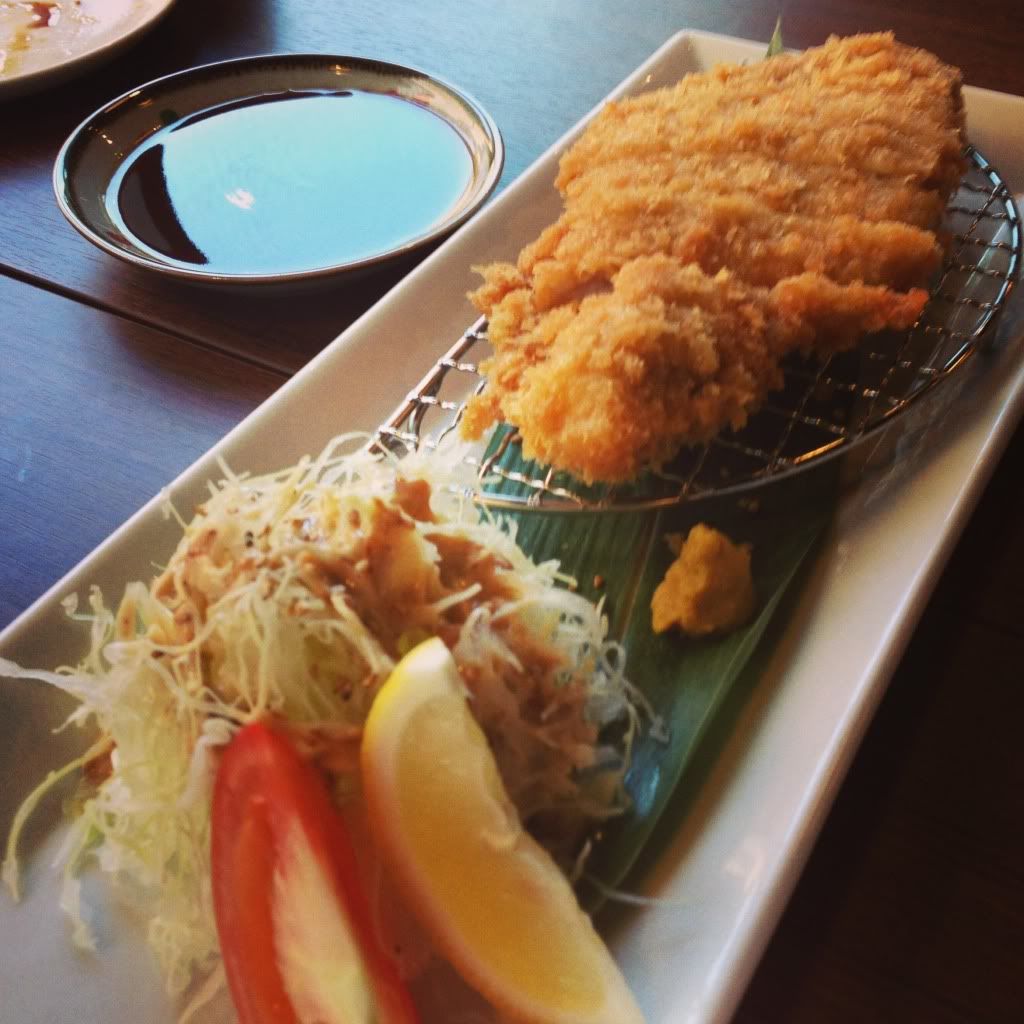 Oyako Don
Oyako don (chicken & egg bowl) was a favorite of mine since my Singapore polytechnic's days. One of my pet peeves of oyako don in some of the japanese restaurant chain is that their chicken still has the
frozen fridge smell
after cooking which spoil the whole dish and so eventually i stop ordering this dish. However, the offering here is good - the chicken doesn't have
that frozen food
smell, and is tender and moist.
And no pic of the B&J ice cream but as usual, the chocolate brownie fudge is fantastic and the staff at Rochester are fun & jovial~
Sorry for my lack of updates, been really busy~! Be back soon for more updates after Seoul!